Bluff Point Golf Course in Plattsburgh, NY, has hosted U.S. Presidents and can boast that baseball's most famous player, Babe Ruth, shot a near-course-record score of 70 in 1936 during a practice round for a local golf event. Walter Hagen and Gene Sarazen played an exhibition match there in the 1920s. And Bluff Point's claim that it was the first resort golf course in America certainly stands up to scrutiny.
But other claims in the resort course's public communications are a bit exaggerated dubious. It is not quite the third oldest golf course in the nation, circa 1890, as its website claims, but that is only true if you count the three holes built then as a "golf course." And even if it were a nine-hole course, it would be the fourth oldest. Oakhurst Links in West Virginia (1884), Dorset Field Club in Dorset, VT (1886) and Foxburg Country Club in Pennsylvania (1887) all opened as nine-hole layouts prior to Bluff Point's three-hole layout which reached a full 18 holes in 1899, according to a local newspaper report about the club's 125th anniversary in 2015. Bluff Point lists the famed A.W. Tillinghast of Winged Foot and Bethpage Black fame as the course designer, but "re-designer" would be a more accurate designation since he renovated the layout in 1916, a few years after the huge, five-story adjacent Hotel Champlain, which opened in 1890 and burned to the ground in 1910, was rebuilt. (Today it is used as part of the campus for Clinton Community College.)
I drove the long way around Lake Champlain today to play the Bluff Point course, eager to tackle a Tillinghast layout that is open to the public. Most of the courses he designed are located inside the gates of private clubs; in the 1980s, I played multiple rounds on the Tillinghast layout at Ridgewood Country Club in New Jersey and thought it one of the best layouts I ever played. The bunkering was especially memorable, and dramatic changes in elevation and undulating greens for which the architect is especially noted added to the challenge and visual elements.
Bluff Point provided an entertaining and occasionally interesting round for me, but it only hinted at its Tillinghast pedigree. I will explain in an upcoming review of Bluff Point at OffTheBeatenCartPath.com. When posted, I will announce it here. In the meantime, enjoy a few photos below of the golf course and adjacent lake. And check out my review of Alburg Golf Links, another Lake Champlain golf course, at OffTheBeatenCartPath.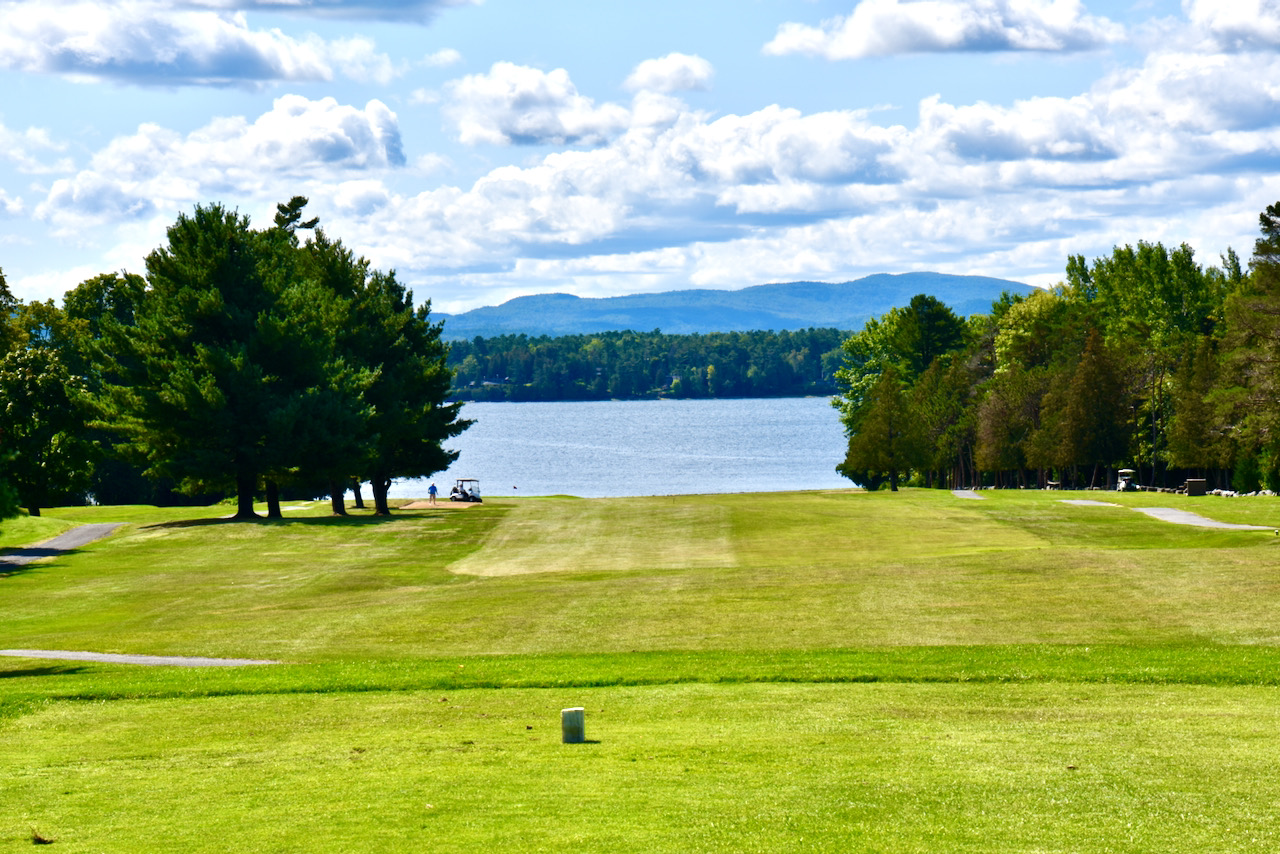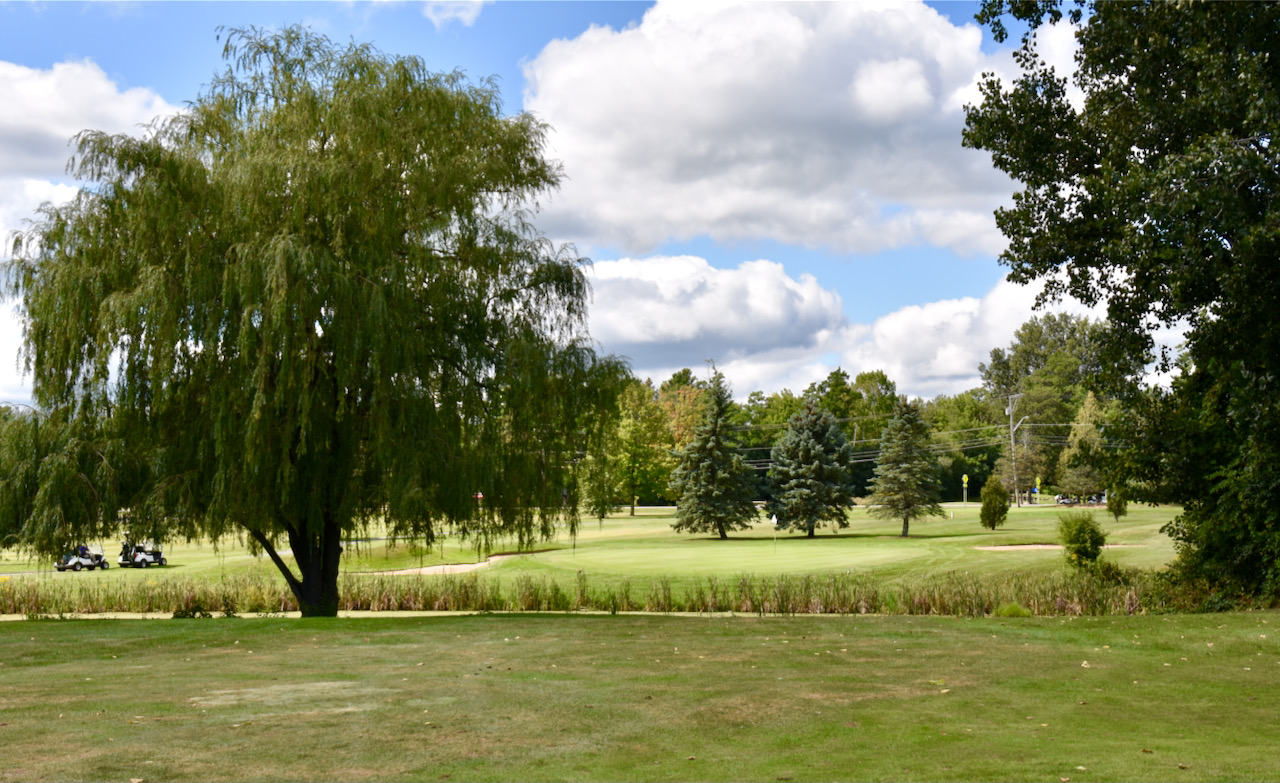 Top, the downhill par 4 4th hole at Bluff Point, with Lake Champlain behind the green. Bottom, the approach to the par 5 8th hole.