Some people don't appreciate Florida as a destination for retirees, despite its popularity. I have heard cynics say about the Sunshine State that, "People are dying to live there…literally." But God's waiting room, according to an assessment of longevity across the U.S., has one of the highest average age-at-death of all 50 states, and certainly the highest in the Southeast by a wide measure. That story and more in this month's Home On The Course.
No Bust in Sight for Home Prices:
What Can Eager Buyers Do?
If you own a golf community home in a popular area, the Pandemic market has been good to you – and continues to be. Despite some headlines that predicted significant price drops, home prices between January 2022 and this past January rose 5.5% nationwide, according to the experts at Corel Logic's Home Price Insights report. That same well-trusted report forecasts a 3.1% increase over the coming year. More important for those seeking a golf home in the Sunbelt, especially the Southeast, price rises in the region will outstrip those nationally, with the forecast for the Miami area alone a whopping 17.3%.
No other areas I follow are predicted to rise by nearly that much, but neither are they poised to fall. Baby Boomers continue their march to Sunbelt retirements, and employers are acceding to the wishes of their workers to dial it in remotely. Those society-shifting trends continue to put pressure on real estate inventory levels (low) and prices (historically high in many locations). In the Myrtle Beach metro, for example, the average home value rose this past January to almost $300,000, nearly 15% higher than the year before, according to Norada Real Estate Investments. Zillow reported that sold homes in Myrtle Beach fetched, on average, about 97% of their list prices. Sellers are holding many of the cards in Myrtle Beach and in other coastal Southeast areas.
Given that real estate landscape, what are active buyers supposed to do? They have three options – buy an existing home, rent a condo or other style home, or buy a lot and build a dream home. (Note: There is a fourth option, which I intend to explore in a future newsletter – staying put in a place with which you are familiar and comfortable.) Each option has advantages and disadvantages; your lifestyle and goals will drive the proper decision for you.
Buy an Existing Home
Whether a single-family home or condo, owning has obvious advantages, especially for those with fairly longtime horizons (say, five years or more). Real estate almost always appreciates over time unless, of course, you were unlucky enough to buy in the few years leading up to the 2008 housing recession. Even then, for those with patience, most markets had recouped their losses by around 2011.
Single-family home ownership is "subsidized" by the government, which provides a deduction for up to $10,000 in property taxes. Given the typical property taxes in many popular areas of the Southeast, your home would need to be valued at more than an estimated $1 million for you not to be eligible for the full deduction. That said, many of us own two homes, and our combined property taxes exceed the $10,000 limit. Deductions for mortgage interest payments on your primary and second homes will be helpful, and tap out at a total $1 million (for joint/married filers).
Of course, potential appreciation of your home is another strong incentive to buy. Consider how much your primary home appreciated over the decades you owned it, assuming you lived in one place for a significant period of time. However, many "lifestyle" experts advise that you should consider a house as shelter first, lifestyle support second, and investment a distinct third – an approach I have always taken. House appreciation is a wonderful bonus, but should not be the driving point, especially in retirement when you want to lower your risk.
The benefits of long-term home ownership are undeniable, but what about the costs? If you have a yard and are getting to the point that you can't, or don't want to, maintain the landscaping, you will pay for someone else to do it – and pay a substantial amount since there will be lots of retirees in your area fighting for the services of a limited number of lawn tenders. Any repairs to your home – water heater and roof leaks, damage from storms – is on you. Oh yes, and homeowners' insurance and flood insurance will be required if you live in a designated flood zone near the ocean, and homeowner association fees if you live in a developed community.
There is one other cost that most of us do not think about, and that is opportunity cost, or the strategy to take the money you might plow into a house and, instead, invest most of it in a safe place that generates steady income that you can use to rent a nice home – without biting too much into the principal.
Rent: Let Someone Else Take the Risks
In that last example above, let's say you sell your primary house for $700,000 and you will be downsizing to a home in the Southeast that is considerably less expensive than the one you sold. And let's consider you put aside $600,000 in cash to pay for a new golf community home and $100,000 in the bank. Sure, you could take out a mortgage on the house, but in your seventh decade of life, is any significant debt what you really want to deal with – not to mention mowing lawns, picking up leaves and other garden detritus and paying for inevitable repairs?
Now consider you take the entire $700,000 from the sale and put it into some safe, interest-bearing account yielding, let's say, 4.5%. (This is a real current example from Fidelity's Government Money Market Fund.) That rate would provide $31,500 for you annually without any bite of the total principal. Divide by 12 for a (rough) monthly yield and that's $2,625. As I write this, that almost pays for a nice three-bedroom, two-bath single-family home in the gated River Club golf community in Pawleys Island, SC, listed at $2,810 per month. The house comprises 2,300 square feet and its occupants will have access to a sporty 18-hole golf course, and an ocean beach club with tennis courts and walking trail. And cable TV, internet and trash pickup are included.
The other major positive about renting is that you have time to decide if you like a community and area and, while in residence, look for a place to buy, if you are so inclined. But beware the unexpected disadvantages of renting. Your landlord can raise your rent at any time, making the budgeting process year to year a bit tenuous. Or, perhaps even worse, your landlord could decide to come back to live in the rental. The example above at the River Club is only for a six-month lease; that's fine if you are looking to buy or build a home in the area, but if you are counting on a long-term lease of one or two years, you had better search for rentals with that contingency.
Pay a Modest Surtax for Your Dream Home
There are still a few choice home sites for sale in many of the best golf communities in the Southeast, although the Pandemic market had the same effect on the sales of lots as it did on the sales of homes, with prices pushed up by demand. Inventories have shrunk and prices have risen proportionately.
Back in the good old days, less than a decade ago, the price to build your dream home was not any higher than a comparable already-built home. That is because the price of "unimproved" land was a great bargain. But not quite today. You will pay an extra price to build a home precisely to your specifications; contributing partially to that price is the cost of the land, but the cost of the materials and labor to build has also risen substantially over recent years. According to the National Association of Home Builders, a newly built home in May 2022 cost an average $34,000 more, or 7.5%, for land and construction than buying a comparably sized and outfitted existing house (based on an analysis of the median prices of homes sold in the U.S.). Of course, there are regional differences in costs, and a client's personal preferences and tastes will drive the price to build up or down.
Because of a shortage of labor owing, at least in part, to immigration policy, homes are taking months longer to build than in pre-Pandemic times. That argues, perhaps, for a strategy that combines renting with an option to build.
The Bottom Line
If you loved the experience of owning a home during your working career, and you didn't mind making minor repairs yourself and doing some gardening, then translating that experience into your initial retirement years should be smooth. If, on the other hand, you cashed in from years of appreciation in your primary home and the interest on the amount you bank will pay for a nice rental apartment, then why not? Your principal, at least for a few years, will pay for travel and other entertainments in your Golden Years. And, finally, if you have never lived in a space designed to your own style of living, and if you have the money and the patience to do it, consider buying a lot and building your dream come true. Whatever path you choose, enjoy the experience to the max.
Larry Gavrich
Founder & Editor
Home On The Course, LLC
One Shining Moment: Why Golf Can Make You Feel Like A Pro
I was a couple of months past my 16th birthday as I stood on the 7th tee of the 137-yard downhill par three at Valley View Golf Club in East Hanover, NJ. As I recall, my handicap at the time, if I had kept one, would have been in the mid-teens. I hit a 7 iron flush and watched it land 15 feet short and a little right of the hole. It rolled into the cup without making a sound against the flagstick.
I write this not to brag; that was my one and only hole in one in 63 years of playing (although I left one hanging over the lip at a downhill par 3 in Minnesota in the 1980s). But I want to make a point that no other golfer, alive or dead, amateur or professional, will ever do better on a par three than I did that day. In that regard, Tiger Woods has nothing on me. That possibility that we golfers, with just one swing, can be as good as any professional is why golf is the greatest game an amateur can play.
Let's face it. You and I will never be able to hit a rising fastball from Justin Verlander. Or prevent Kevin Durant from a thunderous dunk over our heads. Or prevent being deked out of our shorts by Odell Beckham. But it is at least possible, with one swing, to do better than virtually every professional golfer will do in any tournament. And those of us who birdie a par three or four will perform just as well as the best professionals have performed at Augusta National this week.
As you play your local muni or private club this week, swing with confidence because, for one shining moment, you could be as good as the very best players in the world.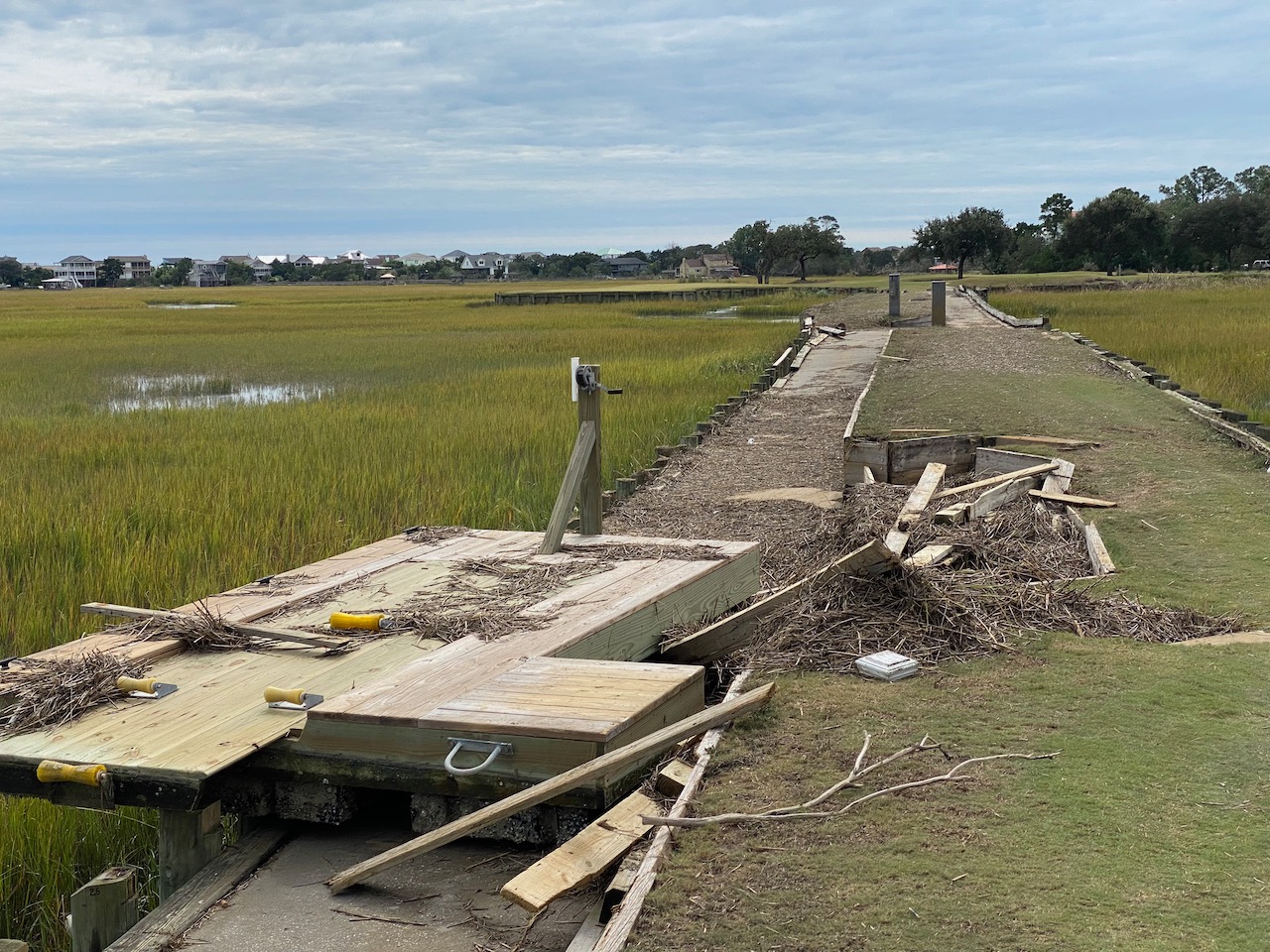 After Hurricane Ian devastated Ft. Myers and moved across Florida and into the Atlantic Ocean's gulf stream, it landed in Pawleys Island, tearing up the wooden dike that separates the Pawleys Plantation's two signature par 3s. Fortunately, winds topped out at around 80 mph, but the storm surge from the ocean across the marsh pulled up docks, and even one boat, and deposited them across the golf course's back nine.
Rushing into the Eye of the Hurricane
When Hurricane Ian devastated Fort Myers Beach, real estate prices there had already reached historic highs. The month before the hurricane, news reports indicated Fort Myers was the third most overvalued market in the nation, according to researchers at two Florida universities. In the month after the hurricane leveled much of the Fort Myers area, prices rose another 21%.
Say what? Did fools rush in where wiser men feared to tread? Florida and its balmy winter temperatures, its lack of a state income tax and decades-long orientation toward retirees – e.g. bargain early bird dinners – have an almost narcotic attraction for seniors and, lately, younger persons as well, especially those who are now working remotely. The land rush to Florida is on steroids.
Florida's ocean and gulf coastline is second in length only to Alaska's and 2 ½ times that of third place California. Beaches have always attracted retirees, and Florida's are the most popular of all – even if there is evidence that they are more and more susceptible to intense storms. The threat, of course, drives up flood insurance rates and expands the flood zones to compel more and more homeowners there to take on insurance premiums. But to those looking for property on or near the ocean or, in this case, the Gulf of Mexico, apparently no devastation or even a run-up in prices are too severe to miss a buying opportunity. Fort Myers' economy and real estate market will be the beneficiaries – until the next storm.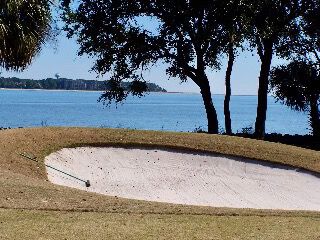 "How Dry I Am" could be the state song of Arizona given recent news from the Grand Canyon State. Permission to build a huge housing development west of Phoenix has been denied over concerns about water availability. That is a big problem that could result in a shift of population. That story this month, as well as market reality in golf communities, as a group of them in the Hilton Head Island area have raised their homeowner fees significantly. Why? The answer may be "Because they can." On the bright side, major league baseball games started this week, and many of those athletes will wind up in a ballpark near you. We list some minor league venues in the Southeast where reasonable ticket prices will leave you with plenty of money left over for hot dogs and beer.
Divining Intervention: Arizonans May Be Headed Your Way
Persistent droughts in Arizona may cause an overflowing river of retiree migration from the Grand Canyon State to California and the Southeast Region. Just recently, the state of Arizona turned down a plan by the Hughes Corporation to build a huge community west of Phoenix. Spread across 37,000 acres, the development would have included 100,000 homes, almost twice as many as are built at the vaunted Villages in northern Florida, home to 140,000 retirees. Imagine the consequences for water supplies in a drought-susceptible state with the addition of 200,000 new residents.
The state of Arizona requires that all sizable housing developments submit a 100-year water plan. Apparently, the Hughes Corporation could not produce one.
"Surface waters like the Colorado River are drying up," Adam Minter wrote recently in an article for Bloomberg," forcing cities and farmers to turn to groundwater. Unfortunately, most groundwater is finite, and once depleted it's difficult or impossible to replenish." Here is the link to the Bloomberg article, but it may be behind a paywall: click here
Arizona, therefore, will face a Hobson's choice: Permit the giant developers to buy up farms in the state and use what groundwater is currently available to them to supply residents with drinking water, or strictly limit the number of developments. In the short term, if the farms disappear, it seems logical, that locally produced food will dry up, and all those new residents and other Arizonans will have to rely on food grown elsewhere. Farm-to-table restaurants beware. But also, groundwater is not unlimited; giving it away now seems like a parched-earth strategy.
Those retirees who, after researching places to live and deciding that water might be a problem in Arizona, may be basking in the glow of schadenfreude (pleasure derived by someone from another's misfortune). But as I wrote recently at TopRetirements.com in response to a comment about California's net outward migration, "Sorry, but net [inbound] migration to Cali may be just one more Arizona drought away…the Colorado River, which multiple states rely on for drinking water, is increasingly susceptible during the frequent drought conditions. Cali taxes and traffic may start looking tolerable to folks who fear they won't have water to drink, or [will suffer] a drop in the value of their homes (evidence of this in some AZ areas)."
If you are fortunate to live in a community in the Carolinas, Georgia, Florida or any other Southeast Region area that receives enough annual rainfall to fill the local reservoirs, resist the temptation to gloat about your comparatively good choice. Arizona's water situation could very well wind up sending its retirees – current and future – in your direction. And the extra stress that will put on infrastructure challenges, such as roadways and, yes, water supplies, might have you searching the Internet for dowsing rods (which most of us know as "divining" rods).
Some Communities Capture the Moment and Raise Fees on Homeowners
Golf communities in the Low Country of South Carolina appear to be taking advantage of rising home values in their communities by increasing fees to their homeowners. The Island Packet newspaper, which serves Hilton Head Island, Beaufort, Bluffton, SC and surrounding areas, reported recently that 10 local communities have raised their homeowner fees more than 14% above the rate of inflation during the last three years.
Haig Point on Daufuskie Island and Palmetto Bluff in Bluffton showed the largest increases, in Haig Point's case an increase from $12,800 in 2021 to $17,962 this year, or 29%. Palmetto Bluff, according to the Island Packet, has not announced a POA (Property Owners Association) fee increase for 2023, but its mandatory base club fee increased $1,800 per year, or from almost $4,900 to $6,700 annually over the last three years, an increase of 27%. The club fee does not include golf.
We can assume these are not isolated examples, as prices in high-quality golf communities have risen pretty much across the board. The owners of homes in these communities have benefited significantly from the pandemic-era increases in home values, at least on paper. Homeowner associations are looking to build their rainy-day funds, especially in hurricane vulnerable areas, and this now appears to be an opportune time. But as one Palmetto Bluff resident told the Island Packet, "Everybody's prepared to pay their share. Just that [this] was not viewed as a fair share."
Look for a potential rise in resident activism if the trend continues.
Winter in New England vs Winter in Florida
I write this on a late February morning with snow falling outside my Connecticut home, more than six inches on the ground and another three on the way. I have an important board meeting to attend at the Hartford headquarters of a social welfare agency, a normal 25-minute drive away that, if I attempt it today, could take more than an hour. Thank goodness for Zoom.
Many New Englanders might be tempted, on a winter's day like this, to yearn for the warmth of Florida or somewhere else well below the Mason-Dixon Line. I note it is 76 in Savannah right now, heading for 82, and in Richmond, VA, it will reach 70, with sunny skies. The thermometer outside our window is showing 31.
Somewhat strangely, I am not feeling cabin fever or winter doldrums, despite the fact I haven't picked up my golf clubs in two months and won't at least for another month – and then I can count on muddy fairways and soggy greens in the Hartford area. One reason for my passivity about the weather is what I have been reading lately – about Florida.
Today, for example, at TopRetirements.com, a couple of writers weighed in about growing restiveness among Floridians. "FEMA has rezoned a lot of communities around here [southwest Florida] to now be in a flood zone," one wrote, "which means the association has to carry flood insurance which becomes a big expense for all owners in the community. For this area, [Hurricane] Ian has turned things upside down and there is a long road ahead for full recovery."
Another resident in Fort Myers wrote: "Traffic is an issue right now as we are in 'season' and we still have a lot of clean-up, repairs going on with Hurricane Ian. As full-time residents we are hoping for some 'quiet' when season ends and clean up completes."
He added that, "It's still a nice place to live and watching the 'major winter storms' every night on TV makes us feel very blessed to live here, hurricanes and all."
His "compensation" was interesting, as if there is some equation between snow and hurricanes. Snowstorms – the one today is the first of the season in Connecticut and, at under nine inches, hardly a storm – are not nearly as damaging or life-threatening as hurricanes. Watching on TV the damage from hurricanes on the Gulf Coast…well, I'll see the writer's blessings and raise him a few.
Yes, the weather during the winter in Florida is much more accommodating than the snow and cold of New England, but we don't have a tourist season up here, so our roads are pretty much free of traffic, especially now that more people are working from home, and we don't have to wait in long lines to pay at the supermarket. And whereas many Floridians must choose during the high season between waiting in line to get into their favorite restaurant or eating dinner at 4 pm, we Nutmeggers have the freedom to choose our dining options up to the very last minute.
Indeed, Connecticut is a high-tax state, but our flood zones – and mandatory insurance payments – are few and far between. Our taxes help pay to get the roads cleared of snow and the potholes filled every spring, but I daresay that component of our taxes is a lot lower than flood insurance payments along coastal Florida. As sea waters rise, it will only get worse.
Take Me Out to the Crowd
For many of us, cheap entertainment is no farther away than the nearest minor league baseball park. Fortunately, many of them are conveniently located a reasonable drive away from some of the Southeast (and Arizona's) most popular golf communities.
My first experience with such a ballpark was in Myrtle Beach, home to the Chicago Cubs minor league club, The Pelicans. This is Single-A baseball, pretty much the entry level league for those trying to make it to the "Big Show," major league baseball. But what minor league baseball lacks in status it more than makes up for in enthusiasm. Minor league team owners know they have to keep their crowds entertained, and they work hard at it. Go, and you will see what I mean.
The Pelicans play in the Carolina League against 11 other teams from areas rich with golf communities. In the Southern half of the league alone, teams represent North Augusta, SC; Charleston, SC; Columbia, SC; Fayetteville, NC; Kannapolis, NC; as well as Myrtle Beach.
The following is a selection of popular golf communities within a short drive of these minor league teams' home fields:
North Augusta GreenJackets: Woodside Plantation, Aiken; Mount Vintage Plantation, North Augusta; Cedar Creek, Aiken.
Charleston River Dogs: Rivertowne, Mt. Pleasant; Daniel Island, Daniel Island; Dunes West, Mt. Pleasant; Wild Dunes, Isle of Palms; Coosaw Creek, North Charleston.
Columbia Fireflies: Woodcreek Farms, Elgin; Cobblestone Park, Blythewood; Timberlake, Chapin; Crickentree, Blythewood; Wildewood, Columbia.
Fayetteville Woodpeckers: Anderson Creek, Spring Lake; King's Grant, Fayetteville; Gates Four, Fayetteville.
Kannapolis Cannon Ballers: Irish Creek, Kannapolis; Warrior Golf Club, China Grove.
Myrtle Beach Pelicans: Grande Dunes, Myrtle Beach; Barefoot Reserve, North Myrtle Beach; Tidewater, Little River; Wachesaw Plantation, Murrells Inlet.
False Economies: Some States Make Others Look Good
As if we didn't need more evidence of why online state-by-state rankings are injurious to anyone's search for a comfortable place to live, Builder magazine has published the results of a survey by a 14-year-old service called United Regions Van Lines (and misnamed it "United Region Van Lines) that reaches new heights in silliness. It turns out that some of the most economically advantageous states are subsidized substantially by states with income taxes.
Here are United Regions' top 10 "most economical" states:
New Hampshire
South Dakota
Tennessee
Alaska
Texas
Wyoming
Florida
Washington
Nevada
North Dakota
Note a few things about the list. They include most of the nation's income-tax-free states. Of course, a state income tax is not all that meaningful to those without a large amount of income. Yet how many wealthy folks who benefit from no state income tax will want to move to Alaska or the Dakotas? The list includes only three states in the Southern U.S., so bring a winter wardrobe if you choose to live in one of the cheap states. And, with few exceptions, these are states that receive more dollars per capita from the U.S. government than they send – much more.
Alaska, ranked #4 on the list above, receives a whopping $18,051 per resident from the Federal government, making it one of the most subsidized states. My high-tax state of Connecticut receives $1.29 for every dollar we send in taxes to the Federal government, the lowest among the 50 states; New Hampshire, #1 one on the list above, receives $1.69 for every dollar it sends. On a per capita basis, New Hampshire receives $7,337 per resident from the government; Connecticut receives just $4,152. (reference https://balancingeverything.com/most-federally-dependent-states/)
Speaking for my fellow Connecticut residents, you're welcome, New Hampshire.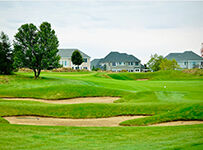 We start the new year with a newsletter stacked with good information for those contemplating a relocation. First, we provide a dozen of the most important considerations when starting a search for a golf community home. We also share the results of an annual survey that indicates where people are moving to – and from. And then we share one reader's insight into how to save money on real estate without compromising access to amenities – in this case a roster of amenities unrivalled among golf communities. All this in the January issue of Home On The Course.
New Year Actions
for Golf Community Homebuyers
As we begin another year, home prices have leveled off in many of the Southeast Region's top golf communities, although inventories are still a bit tight. Millions of Baby Boomers continue to eye relocation south, joined by even more millions freed to work from home and live where they want to live.
If you are among those in search of a golf community home, here are your top considerations.
Identify topography first
There is only one thing you need to know when you start a search for a golf home: Do you want to live near the ocean, in the mountains or somewhere in between (e.g. river or lake). If you (and your significant other) cannot answer this question, you are doomed to a long and potentially fruitless search. There are just too many fine golf communities to consider.
Choose a place close to the things you need
When raising a family, being close to ample goods and services is fundamentally important. But in retirement, many of us would prefer to be far from the maddening crowds and inconveniences of traffic, air pollution and noise. Be careful what you wish for. I will never forget asking a local resident in the middle of a fairway on an island off the coast of North Carolina how long it might take for medical help to reach us if one of us suffered a heart attack. "They could get a helicopter out here in 20 minutes," he said, "and have you at the hospital in, say, 15 minutes more." No thanks. That may be the most extreme example, but the point is that as we age, we should have easy access to quality medical care. At remote locations, you won't get that; nor will you get the kind of shopping, restaurants and services you are used to. Think carefully about proximity.
There is no best state in which to live
I hammered this point in last month's newsletter when I demonstrated that online "best of" lists mislead at best and lie at worst. In addition, a place like Miami is far different than Naples, and Daytona Beach is far different than Orlando. Yet all are in Florida. There is no such thing as a "best state" when you are looking for a home.
Look at total cost of living, not taxes alone
All politics is local, and so too are taxes. Property taxes are likely to have almost as much impact on you as will state income taxes, especially if your income is relatively fixed. Mississippi and Kansas are the two lowest cost of living states, according to the online World Population Review; yet each has a state income tax. Florida and Texas, with zero state income taxes, do not crack the top 10 in terms of affordability.
For more information see this link (click here).
Curl Up with Master Deeds and Covenants
Nothing makes for more tedious reading than do community associations' master deeds and covenants. Nothing makes for more important reading as well. I found this out all too well when it was too late. Without diving into the weeds, my condo association in South Carolina assessed the 28 members of the association a whopping $14,000 each to replace damaged second-story porches on 20 of the 28 condos. No such damage occurred to the other eight – including ours – but because the original master deed defined the porches as "limited common elements," all members of the association were required to pay for the replacements. If I had read the fine print back in 2000 when we purchased the condo, it might not have changed our minds, but I wouldn't feel as foolish – or lighter in the wallet – as I do today. Lesson learned.
Buy a home just big enough for you
This may seem as if it goes without saying, but I have worked with couples who bought a multiple-bedroom home on the assumption that children, grandchildren and friends would visit often. They won't, at least not frequently enough to justify the expense of a too-big house. Larger communities have an ample inventory of homes for rent; and where they don't, plenty of hotels, VRBOs, AirbNbs and other rentals will be available. Over a decade, renting your family and friends rooms will turn out a lot cheaper than an extra couple hundred thou for a bigger home.
Figure out your true cost per round
Have an honest talk with yourself about how much golf you will play at your golf community course. If it is once or even twice a week, run the numbers after adding together the dues and other fees associated with your membership. Check out semi-private or public alternatives in the area; the relative cost of public play may make it sensible to consider a hybrid approach – a social membership in your golf community's club, which is offered in most communities, and play at the local publicly accessible course. And if you are buying a vacation home in a golf community, don't forget to multiply by two since you will likely be paying for golf in two locations.
Will the golf course still be playable when you can drive a ball only 175 yards?
This is another question I have covered recently. There will come a time, although we shudder at the thought, that our distance off the tee may require a dramatic move up a couple or three tee boxes. Make sure the golf course you plan to play has enough tee boxes to accommodate the older you. Look closely at par 4s; any par 4 beyond, say, 340 yards, will be out of reach with an iron or hybrid shot for those who can't drive the ball 200 yards anymore. Yet most golf courses recommend that you play tees based on your handicap, not your driving distance. Check out the scorecard for the course you are considering, and you will see that the regular men's tees, and maybe even the senior's tees, feature par 4s well beyond our reach. In my 75th year, I have moved up to the tee boxes just behind the women's tees. The game is more fun from there.
Your perfect home exists – on paper
Given a choice, we would all live in our idea of a perfect home – not too big, not too small, rooms all in the right places, etc. You won't find it, but you may find something close that you can revise into a version close to perfect. If that doesn't work, there is a way; buy a lot and build your home to your perfect specifications. But building a home is not for the faint of heart. The home may turn out perfect, but the process will likely not be.
No matter where you go, there you are
If you have done your homework without making perfect the enemy of good, then your decision on where to live will be the right one – for you. Relax and enjoy.
Movers Survey Hints
at Changing Retiree Landscape
I look forward to the annual United Van Lines Migration Study, published just a few days into the start of every new year. The moving company does not exactly have the gravitas of the U.S. Census, but its numbers tell us succinctly where people are moving from one state to another, and why. Some of the results are surprising, if not shocking.
I wrote a couple of months ago that Florida's dramatic growth in population could very well slow in the coming years. According to the United Van Lines study, the Sunshine State continues as a magnet for migrants from other states, but the reasons why people come and go from Florida are a bit nuanced. UVL lists six "reasons" why people move to or from a state. Those who moved to Florida said they did so for retirement, lifestyle and cost of living, but they moved out of the state for reasons of health, family and jobs. Those first two categories are not surprising for the overwhelmingly senior citizens in the state; but bleeding population because you don't have enough jobs available — or enough people to fill them — implies a longer term problem. Overall, inward migration to Florida was 57.6%, outbound 42.4%. More senior citizens (65 and older) are leaving the state than are coming into it, at least via United Van Lines.
Contrast Florida with the tiny state of Vermont, where I hope to live out my retirement years. (Note: My daughter, her husband and child, plus two dogs, live in northern Vermont.). According to United Van Lines, Vermont had the highest ratio in the nation of inbound residents in 2022, 77% (obviously based on smaller total numbers). More than 16% said their move to Vermont was for "retirement," 40% said it was for a job, and 38% for family reasons. (Note: Outbound percentage for "retirement" was not available.)
All Southeast Region states except for Georgia and Mississippi remained magnets for relocation in 2022. Perhaps surprisingly, Rhode Island, Delaware and South Dakota, not exactly warm weather havens in winter, showed dominant inward migration. In Rhode Island, slightly more new residents than former residents indicated that retirement and family drove their decisions to relocate. In Delaware, retirement, lifestyle and cost were the dominating factors. (Delaware does not have state or local sales taxes, does not tax social security benefits, and its state income tax is relatively modest.) Coat manufacturers take note: There is the hint in these numbers that some seniors are looking northward for their retirement years.
New Jersey continued its six-year streak of the largest net loss of residents – at least among those who use United Van Lines. The biggest reasons were retirement, lifestyle and cost. Other big losers of population via United Van Lines were New York, Illinois and Michigan.
You will find the United Van Lines article and a handy map here (click this link).
Workaround at The Villages
The Villages, the sprawling "city" of 140,000 senior citizens (50+) in a remote part of Florida, inspires cheer and loathing in pretty much equal measure. But one thing is inarguable: The Villages cannot be beat when it comes to activities. With 50 golf courses (a mix of executive and regulation layouts), more than 230 pickleball courts, 2,500 social clubs (including 130 of them specific to single persons), dozens of restaurants, a 307-bed hospital, multiple health centers, and virtually all other services of a medium-sized city, The Villages' roster of "adult activities" is on steroids.
But what if you like The Villages' vast number of amenities but the place is just too crowded for you, or you have other issues with the community? There is a workaround, as one reader of this newsletter found and executed. About 10 years ago, Alan, one of my most faithful newsletter readers, wrote me from his Colorado home that he and his wife Gail were looking seriously at a move to The Villages. Alan is one of those who approaches any large purchase with bulldog tenacity and lots of research. He was disappointed in what he found about The Villages.
"My heart was initially set on moving into The Villages," Alan wrote me recently. But his research raised issues that sent him in another direction.
"Most new development in The Villages," Alan said, "was within eyesight and/or earshot of the Florida Turnpike, a major highway with an existing truck stop facility right where the new [real estate] construction was. Some houses are less than 100 feet away. I did not want to see, hear, breathe, feel or taste the traffic."
Alan explained that the "premium" (my word) for homes not near the highway was $80,000, and that house lots away from the highway were priced considerably higher –- a minimum of $160,000 and as much as $350,000, "just for sand the size of a postage stamp," Alan said.
In addition, the CDD bond would have cost $40,000 for the house Alan wanted. A Community Development District (CDD) is a governmental unit created to serve the long-term specific needs of its community. It is a way for developer owners to maintain stricter control of their communities. Reinforcing that notion at The Villages, the community has no homeowners association; "the developer owns it all," according to Alan, "except the house and lot that you purchase." That may seem like a good thing to those used to paying a couple hundred dollars a month for HOA fees, but in a developer owned community like The Villages, the owner can set the amenity fees at whatever level he wants.
"I wanted the amenities The Villages offers", says Alan, "but did not want to pay for the over-inflated lots, houses and CDD bond."
Alan and Gail purchased a home in a Del Webb community at Spruce Creek, just 3.5 miles outside of The Villages boundary. If Del Webb communities didn't start the whole 55+ community trend a few decades ago, they certainly perfected it. The first Del Webb community was built in Sun City, AZ, near Phoenix, in 1960. Today, the organization's communities span California, South Carolina, Arizona and Florida, with 55 communities in the Sunshine State alone.
Most of the amenities and services inside the gates of The Villages are open to all whether they are Villages residents or not. Alan, who does not play golf, says he and Gail often drive the six minutes to take advantage of the huge community's amenities, including: Sam's Club Warehouse; Publix, Wynn Dixie and Aldi supermarkets; Super Walmart, Home Depot, Loews and Target stores, a wide range of restaurants (the couple dines out a time or two a week), a bowling alley, theaters for movies, plays and concerts, and the community's many town squares for live music.
As for health services, Alan says his Del Webb Spruce Creek community benefits from doctors' offices, physical therapists and chiropractors located literally at the community's front gate entrance. And a University of Florida medical emergency facility staffed with specialty trauma doctors is also located in Spruce Creek.
"The proximity of our medical facility provides me with a huge piece of mind and a Godsend if, and when, I ever need it," says Alan. He adds, "I suspect there is more medical staffing here than any part of the nation on a per capita basis."
The couple is also comforted by the fact that the University of Florida Health System, which has a good reputation, has taken over operations of the hospital at The Villages.
Although Alan does not play golf, the hybrid retirement he created – living in a place with some important services and close to an almost endless list of additional amenities – is a guide for others looking to relocate in retirement. With a little bit of creativity, you can save some money on real estate AND enjoy nearly all the benefits of someone else's investment nearby.