T
he state of Virginia runs from ocean to mountains, but at its core is terrific golf.  I have spent the last week bouncing around the rolling hills of the state's interior, from which a drive of just a couple of hours puts you either on the beaches of Virginia Beach or the elevated and gorgeous Blue Ridge Highway.  For those with an itch to travel for business or pleasure, the golf communities I visited are all within easy range of Dulles International Airport, west of the nation's capital.
         There are plenty of choices in golf communities in central Virginia, and I have not encountered even a mediocre one of the five I tested.  I am working on my reviews of each, trying to find a way to say "outstanding" in five different ways because all the courses I played have been in peak condition, fun and challenging.  I played what most Virginia golf raters believe to be two of the top five courses in the state (Kinloch and Creighton Farms) as well as another that was conceived as an upscale private community and course (Federal Club) that went into bankruptcy and was recently purchased by a local developer who plans to take it private again in 2012.  For calculated risk takers, a property at the Federal Club could turn into a good bet.  A much safer bet is Dominion Valley, a sprawling community in the tidy town of Haymarket, which features a rolling Arnold Palmer design and the security of backing by one of the most respected national developers, Toll Brothers.  I also revisited Glenmore, just east of Charlottesville, to play its up and down and mogul-ridden John LaFoy layout.
        As I work on the reviews of these fine golf communities and courses, here is a visual taste of each.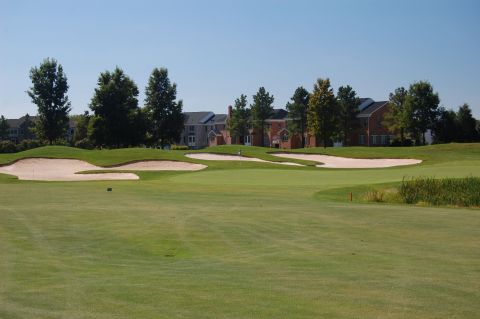 Dominion Valley, Haymarket, VA
Creighton Farms, Aldie, VA
Federal Club, Glen Allen, VA

Kinloch Golf Club, Manakin-Sabot, VA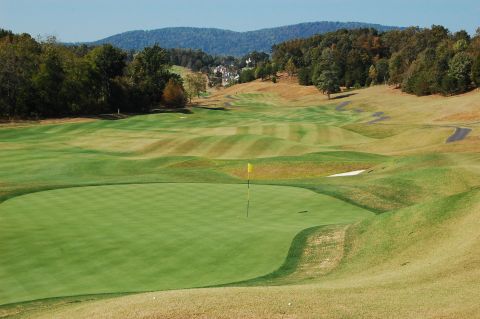 Glenmore Country Club, Keswick, VA
Comment
Be the first to comment