Across the 15th tee from the condo I own at Pawleys Plantation in Pawleys Island, SC, is a unique home that has been on and off the market since 2007, when it was first listed for $1.2 million. Its design is so unusual that it will only appeal to a small niche of folks, namely those who love Japanese art and design. But for the right couple, it could be a steal at its current listed price of $649,900.
It is a deceptively large home, with three bedrooms and 2 ½ bathrooms, but interior space of over 3,700 square feet. The house is set on a double-sized lot and features the ubiquitous live oaks of the Carolina Low Country, dripping with Spanish moss and, with a bit of pruning, views of the adjacent lake, marsh and Jack Nicklaus designed golf course. For a home that was once listed in the $1 million category, taxes are ridiculously low at less than $2,500 annually.
Even before you enter the house, you have a sense of the personality of the design, as koi ponds flank both sides of the walkway that leads to the front door. Inside, the style
The home's style is decidedly Asian, but its components are high quality American and European made.
is decidedly Asian, but the appliances and structural components are of high quality and expensive American and European made. With high ceilings throughout, the top-grade Pella windows provide for plenty of natural light. The modern kitchen features stainless steel appliances that include a Sub-Zero refrigerator and Gaggenau range and double ovens. The work island and other countertops are granite. (See photos below.)
Elegant taste and outstanding design extend to the living and sleeping areas. The master bedroom features two large walk-in closets and, upstairs, a bonus room opens to a walkout terrace. Other extra touches include French limestone, a patio, a large laundry room that can accommodate an office setup as well, geothermal heating and cooling, and an oyster tabby exterior that gives the home an unusual but indigenous appeal.
The semi-private Pawleys Plantation is owned by National Golf Management, which runs 22 other golf clubs in the Myrtle Beach area; reciprocal privileges are available to club members and, currently, NGM has a push on to recruit new members. The special promotion initiation fee is just $5,000, and the club has sent some of its members $500 certificates to give to any friends who might join. (As a member myself, I have a couple of them if anyone out there is interested.) Dues are just $250 per month but at peak times you will have to share the course with resort guests and others.
If you are interested in more information about this unique house or membership at Pawleys Plantation, please
contact me
.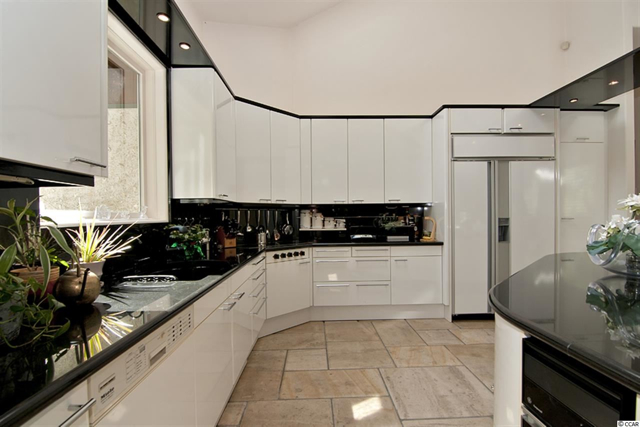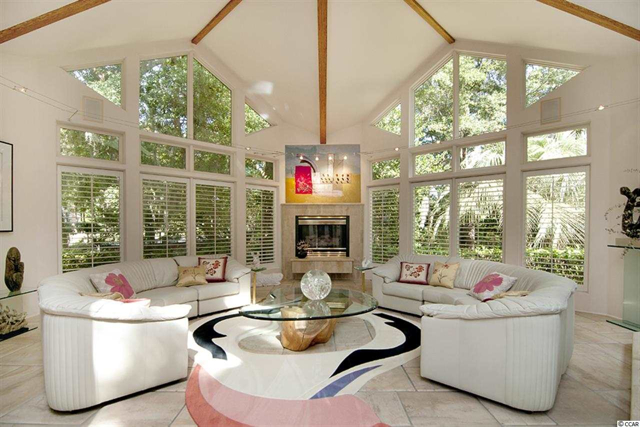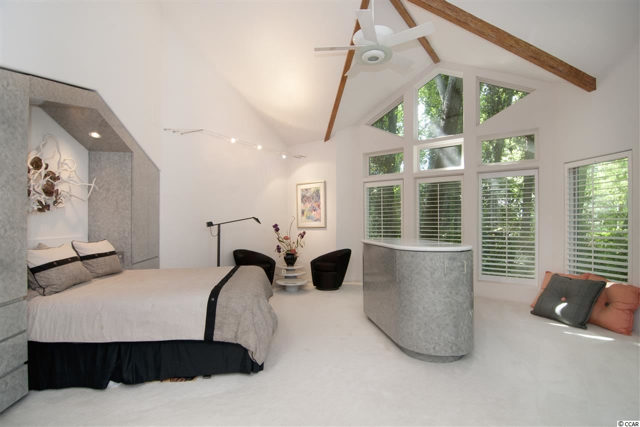 Photos courtesy of Jamie Beard, the Litchfield Company.
Comment
Be the first to comment