Everyone loves a bargain. Not only do we save money when we score one, but there is an ego rush that says loudly (and proudly) that we were smart enough to identify it and bold enough to land it.
From time to time, "bargain" golf homes for sale arrive in my email inbox from Realtors and golf communities throughout the Southeast. To get my attention, their cost per square foot cannot exceed $125 and they should be located in a community I've visited and can recommend, one with a challenging and well-conditioned golf course and a track record (or the promise) of stability.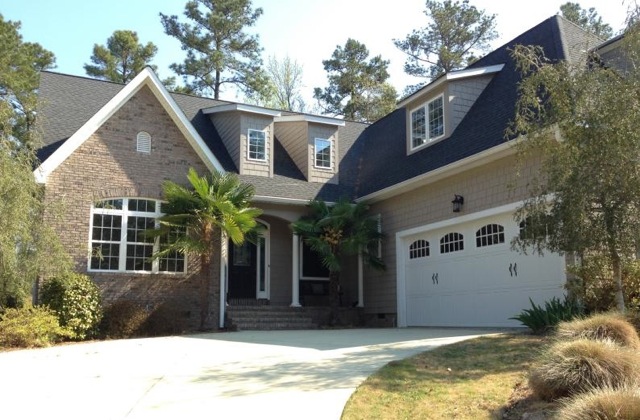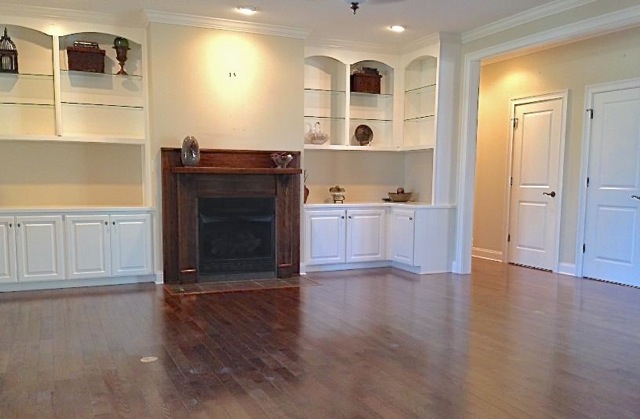 This 3,600 square foot resale home at Grand Harbor on Lake Greenwood is listed for
just $329,900, or just over $90 per square foot. Its great room features an antique
mantle surrounding the fireplace and lots of built in cabinetry.
I took special notice of one I received in the last few days, a 3 bedroom, 3 ½ bath, 3,600 square foot house on the 11th fairway of The Patritot golf course on Lake Greenwood just a few miles from Greenwood, SC. The home is priced at just $329,900, which equates to a construction cost of about $91 per square foot. That is about as low as you will find in any quality golf community, and Grand Harbor Golf & Yacht Club, which is now under the stewardship of the Texas-based Golf Challenge Group, matches the definition of "quality." The golf community's course features a unique Davis Love 18-hole layout marked by facsimiles of Revolutionary War ruins, commemorating a famous local battle a few miles down the road. Even without the extra-added attractions, the Love course is typical of the designer's predisposition to build challenging golf courses that can be made easier, or more difficult, by moving up or back one tee box.
The house features a raft of nice touches, including hardwood and ceramic flooring, custom cabinetry, a large great room with an antique mantle over the fireplace, traditional dining room with a stained glass window, double-sized shower in the main floor master suite, and two suites upstairs for guests, as well as a large media room (great "man cave" potential). Included in the purchase price is membership in the golf club.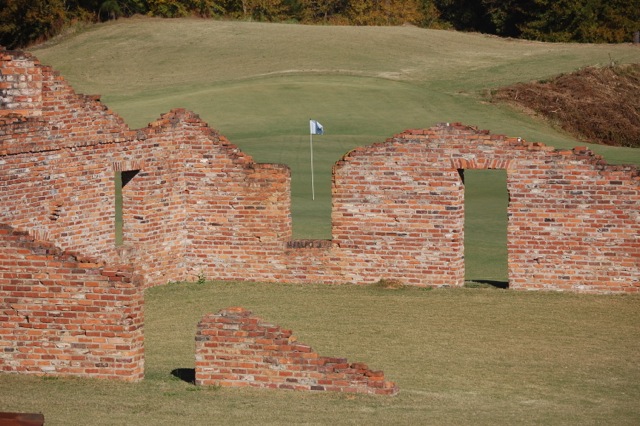 The Davis Love golf course at Grand Harbor is literally in ruins, which commemorate a
nearby Revolutionary War battle.
Grand Harbor is one of those golf communities that seems "out there" in terms of remove from civilization but is actually just 10 minutes from a town, in this case Greenwood, with a full range of services. Greenville, one of our favorite towns in the south, is just under an hour away.
We can't imagine a bargain home like this in both a lake and golf community will stay on the market too long. If you would like additional information or an introduction to the listing agent, please contact me. If you would like to arrange a discovery package at Grand Harbor and to check out as well their many new homes and home sites for sale, I'd be happy to assist as well. While you are in the area, a stop at other golf communities like Stoney Point and Savannah Lakes Village should be on the itinerary. We can help with that as well.