John McConnell has an undeniably good eye for excellent golf courses, especially those in need of some financial help. The golf course management organization he leads recently scored another ace with its purchase of the Tom Fazio designed Porters Neck in Wilmington, NC. The club, which has bounced between private and semi-private status since it opened in the early 1990s, had recently re-tried a member's only model. Apparently, it didn't work and McConnell swooped in with a reported $4 million purchase price and made it a baker's dozen courses in his portfolio, almost all in the Carolinas with one in Tennessee.
I have played Porter's Neck a couple of times over the years, the most recent on a September 11 a few years back with the club's men's group to honor first responders. The course is Fazio classic, threading its way between live oaks and other flora, the well-tended homes kept at a respectable distance from the field of play.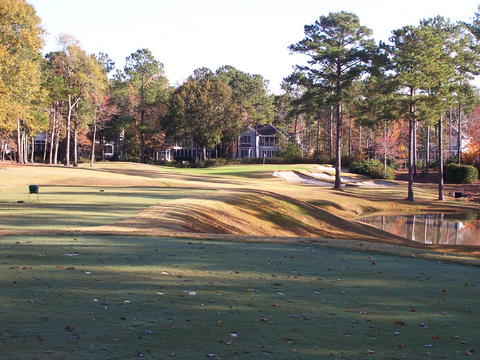 A McConnell golf membership, especially for those who like to drive a car a few hours to play iconic courses, is one of the best deals in the South. He has shrewdly purchased mostly golf community private courses, mindful that residents understand that a quality golf course props up real estate values – and one in financial trouble sends a troubling signal to the real estate market. Thus, his portfolio is replete with such excellent clubs as Treyburn in Durham, NC, and The Reserve in Litchfield Beach, SC. Musgrove Mill in Clinton, SC, stands out for having no surrounding real estate – and is possibly the toughest layout of all 13 courses. And for fans of classically designed layouts, McConnell has added four courses designed by the famous Donald Ross – Raleigh Country Club, Country Club of Asheville, Sedgfield Country Club in Greensboro, NC, and Holston Hills Country Club in Knoxville, TN, the only McConnell course outside the Carolinas (at least so far).
As with most great multi-course memberships that span significant distances, members tend to stick to their home courses. (That is true, for example, at The Cliffs communities and its seven layouts spread across South Carolina, plus one near Asheville.). Members of Old North State Club at Uwharrie Point, one the best layouts in the state of North Carolina but a couple of hours or more from other McConnell courses, probably don't wander too often from their golf community to play the other McConnell tracks. In recent years, though, McConnell has been filling in the geography in the Carolinas, bringing his courses ever closer together and making a club membership, which provides reciprocal play at all dozen courses, an obviously better deal than before. With the purchase of Porters Neck, members at the fairly isolated Reserve at Litchfield Beach are now inside two hours of the Wilmington course. (McConnell doesn't own but manages the Grande Dunes Members Course in Myrtle Beach, also available to members of all his courses.)
Golf has been undergoing something of a renaissance during the pandemic, but given the Porters Neck purchase, there will always be fine private clubs for the keen-eyed McConnell to snap up.
Comment
Be the first to comment