Bill and Karen Reutemann's search for their post-retirement home in a high-quality golf community started in a suburb of Los Angeles, where they had lived for almost 20 years, and ended up in Chapel Hill, NC's premier golf community, Governors Club. In between, they researched and visited dozens of golf communities; by the time they found Governors Club, they had more than enough information to make a solid and confident decision.
"This was our last chance to build our dream home," Bill says, "and we found the perfect lot, and were able to rent a home inside the gates and keep an eye on construction progress on our new house."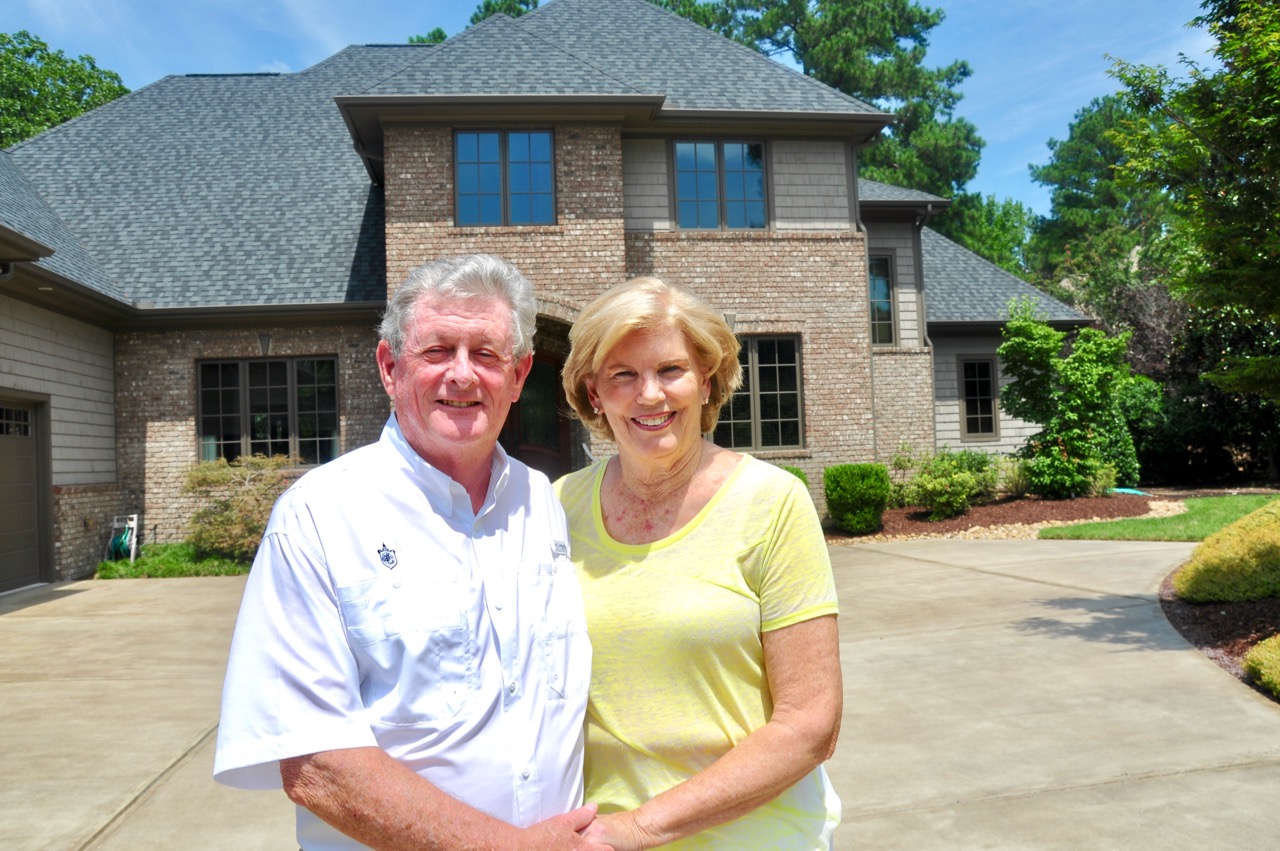 Bill & Karen Reutemann searched for the perfect golf home for a few years before finding it at Governors Club in Chapel Hill, NC. The house looks out on the Jack Nicklaus Signature golf course.
From start to finish, the job took about 15 months, even though the Reutemanns had purchased a flat piece of land that did not require special removal of rocks and boulders. (The large collection of rock outcroppings at Governors Club, which give the community and its 27 holes of Jack Nicklaus golf their distinctive look, can make home site preparation daunting in the community.)
Chapel Hill, with its college-town atmosphere, access to the highest quality medical services and entertainment, and fairly temperate climate, was the main attraction. But a couple of visits to the community and the three months living inside the gates of Governors Club, playing the manicured 27 holes of Jack Nicklaus Signature golf and meeting their neighbors before they hired an architect, solidified their choice.
You know a couple has found its perfectly matched community when, unprompted, they tout the benefits of life there. The Reutemanns are squarely in that camp; in fact their unsolicited note to me, and contribution of photos, prompted this update on Governors Club.
"Membership [in the golf club] is up," Bill wrote me, "and there is an influx of younger members…or maybe it just looks that way because we are getting older. "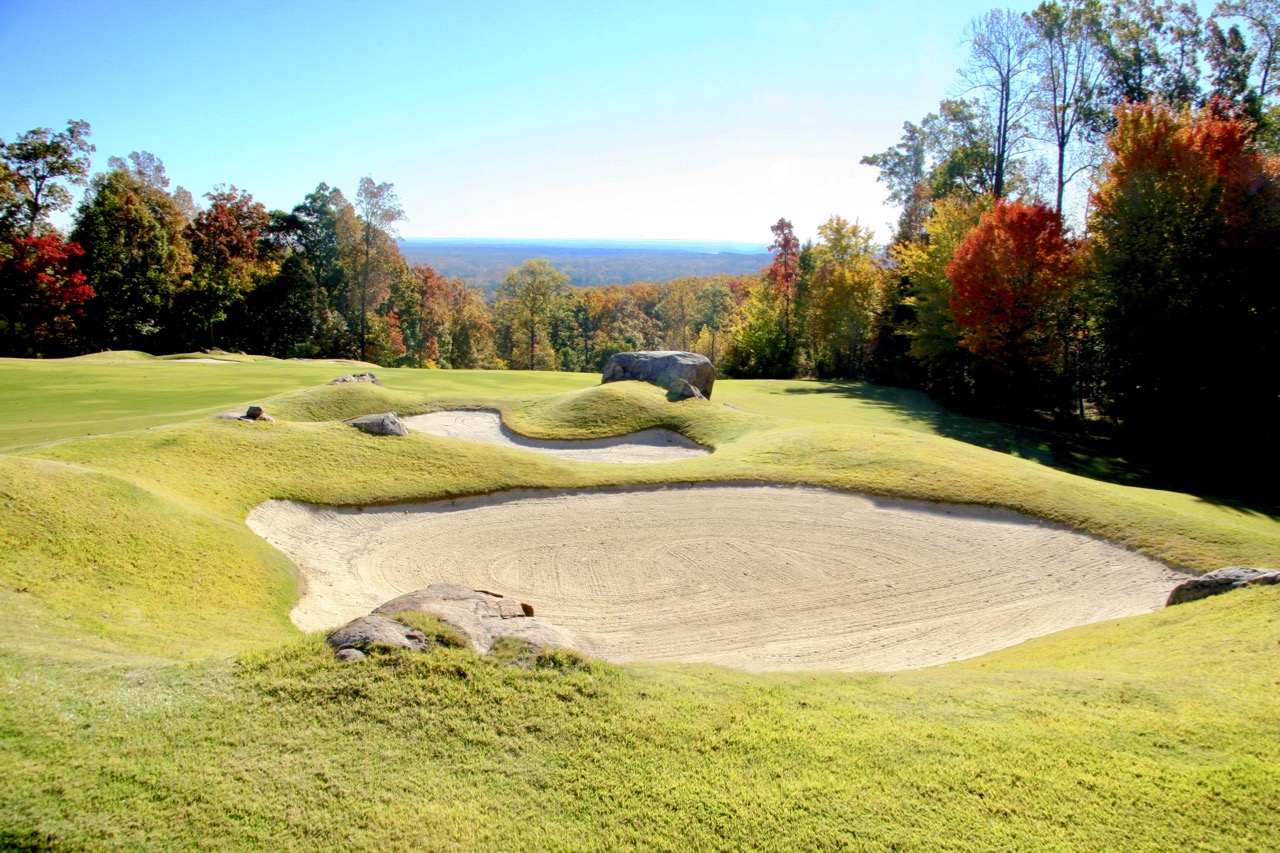 The community of Governors Club is characterized by large rock outcroppings that help give it a distinctive nature. Some of those rocks come into play on the 27-holes of Jack Nicklaus golf.
Governors Club is doing all it can to continue to attract retired couples who want to live in an active golf community, as well as local professional couples who would like their family to have the access to the perquisites and amenities of an adjacent country club.
"This year," Bill added, "the club finished an upgrade which included a complete overhaul of the kitchen and dining rooms. That spurred a significant increase in spending by club members. The fitness center has been upgraded also, and the golf course cart paths have received a major overhaul."
Despite having completed what will likely be their last search for a golf community home, Karen and Bill still are avid readers of our newsletter, Home On The Course. In a recent issue about travel distances from golf communities in the Southeast to popular international destinations, we indicated that the trip to Paris from Governors Club -– via Raleigh/Durham International Airport -– was among the shortest in the region.
"It is a great airport," said Karen, "with wonderful domestic and international connections. The long- and short-term parking is relatively inexpensive, and the airport is only 35 minutes from the Governors Club gate." Karen added that she and Bill have been traveling quite a bit the last two years.
On the real estate front, Governors Club has seen sales activity similar to other high-quality golf communities across the Southeast. Homes generally range in price from $500,000 to $900,000, but Bill says there has been an uptick in construction of seven-figure homes recently. That, of course, typically stabilizes and improves home values below the million-dollar mark
A few choice lots remain for those who, like the Reutemanns, are looking for that last shot at building a home precisely to their specifications. If you fit that description, or would prefer a re-sale home in one of North Carolina's premier college-town communities (the University of North Carolina and Duke University are just a few miles away), let me know and we can arrange for more information and a visit to Governors Club.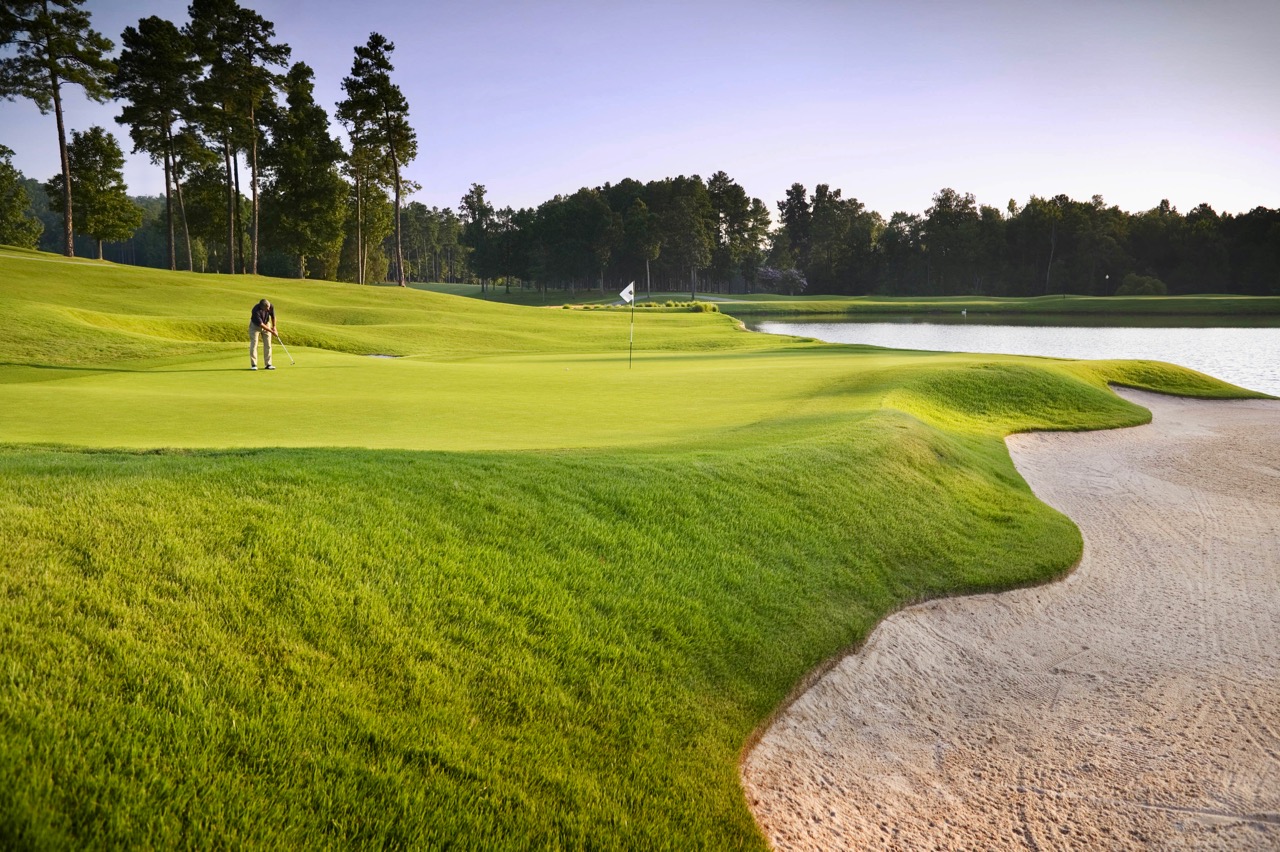 It was important for Karen & Bill Reutemann to find a community with an excellent golf course and where they could make plenty of friends quickly. Mission accomplished in both cases at Governors Club.
Comment
Be the first to comment