Irony is not something typically associated with golf communities, but River Landing in Wallace, NC, may take the title. A community conceived and developed by one of the largest hog farming businesses in America will benefit by a state legislature earmark that will help control an under-capacity sewage system in River Landing. The lack of a large and more efficient system has prevented the Murphy family, founders and owners of the community, from enlarging its on-site Holiday Inn Express Hotel and developing the remaining 1,000-plus lots inside the gates. Depending on what side of the issue local North Carolinians find themselves, the $860,000 River Landing will receive from the state is either a boon to the local economy or a special favor from one legislator to a former powerbroker in the North Carolina state legislature, River Landing principal Wendell Murphy. Whatever, River Landing's 400 property owners have started the new year in a happy place.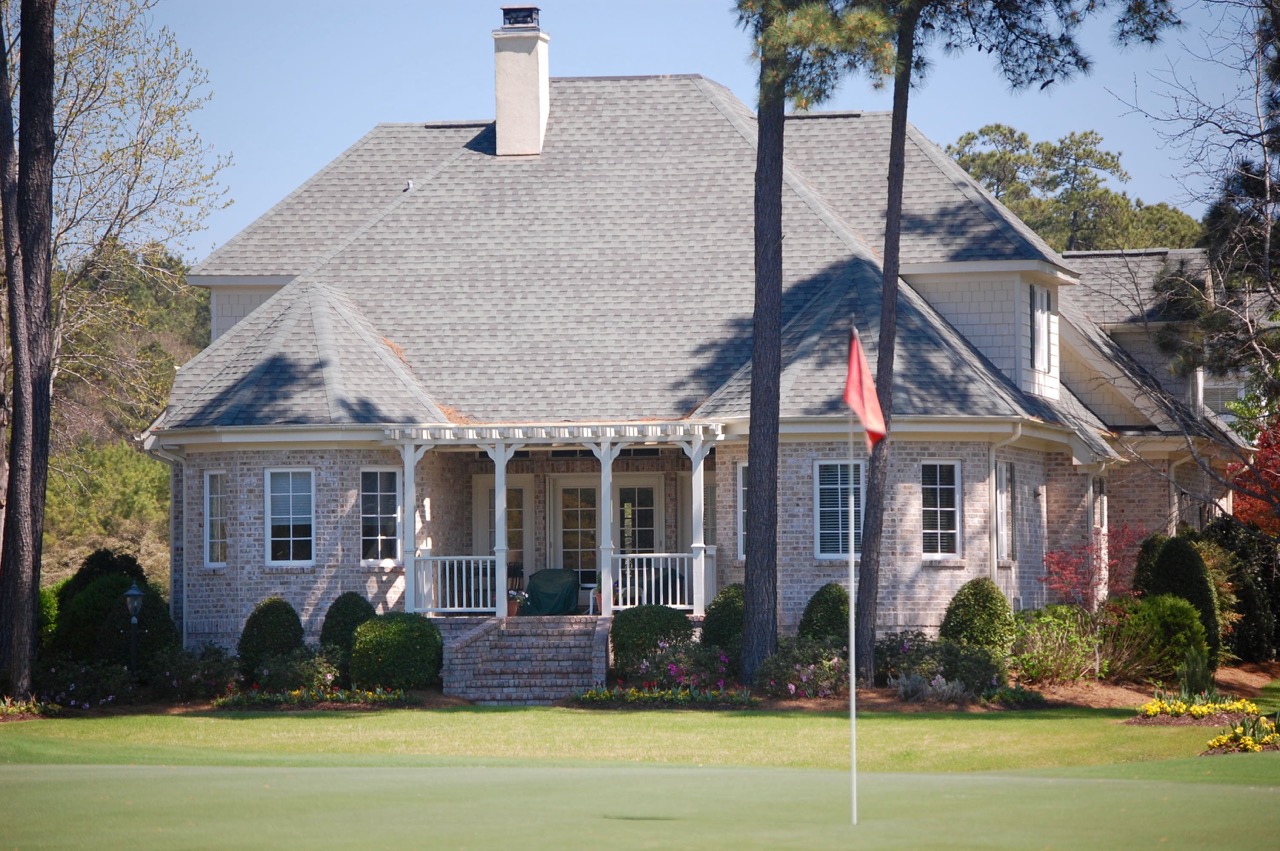 Homes for sale in River Landing start in the mid $200s.
After a few visits to River Landing over the last decade, a few rounds on its two Clyde Johnston golf courses and a fine dinner in its beautiful and large clubhouse, I can recommend the community as a great buy and a convivial place to retire. (For the record, I smelled nothing amiss during those visits and, according to reports, River Landing and Wallace town workers have been mostly successful in keeping the sewage problem under control.) During that dinner in the clubhouse years ago, my waiter excused the slow service -– I hadn't noticed it -– as a result of the Murphy family patriarch holding a meeting in an adjacent room where he was enlisting local doctors to fly on the Murphy family airplane to Haiti to help with earthquake relief. Maybe I am an idealist, but developers who care about people thousands of miles away probably take pretty good care of their residents at home.
I have always wondered why River Landing, handsome as it is and located beside Interstate 40 and not far from the intersection with Interstate 95, had not taken off the way similar golf communities in the Carolinas had. True, River Landing is located in a rural area, but the Atlantic beaches and vibrant town of Wilmington are barely 45 minutes away, and the huge international airport in Raleigh just a bit over an hour. Inside the gates lie a river that is central to the topography of one of the two fine 18-hole golf courses, the beautiful arts and crafts style clubhouse, and some of the most reasonably priced homes you will find in a full-amenity southern golf community. (One brick home with 3 bedrooms and 2 baths is currently listed at just under $250,000.)
A couple looking for a golf community with River Landing's combination of assets might want to make a visit soon. The odor of negativity about the sewage issue, which so far has been kept under control, has tamped down selling prices. But once an upgraded motor at the local plant and additional sewer lines are installed, things should start smelling like roses for home and lot sales at River Landing.
To read more about the sewage issue, please see the article at The News & Observer.
Comment
Be the first to comment