The single most popular southern city for those interested in scouting golf communities at this web site is Greenville, SC. More visitors to Golf Community Reviews check out the details on Pebble Creek, The Cliffs Communities and other Greenville-area golf communities more often than any other geographic-area communities posted on this site.
I understand; the economy in Greenville is solid, stabilized over recent decades by the large headquarters of BMW of North America; golf can be played virtually year round in the area on some notable golf courses (Greenville Country Club's two layouts, a few miles apart, and Thornblade, a classic Tom Fazio layout in nearby Greer, SC, come to mind); and the city itself is ripe with culture and other attractions that make those moving from urban areas elsewhere feel right at home, but not overwhelmed.
But there's another Greenville, in North Carolina, that has intrigued me for years, and I am finally scratching the itch with a visit this coming week to tour at least three of the area's golf communities and to investigate life in an under-publicized college town. Greenville, NC, is home to Eastern Carolina University, whose athletic teams have been gradually getting noticed in recent years. High-powered, high-scoring football offenses have a tendency to make headlines. I'm hoping to find the area's golf communities have an attraction of their own that I can recommend to my readers.
Greenville got my attention when I learned that the McConnell Golf Group had purchased a troubled private golf course there, Brook Valley, closed it for a few months, and reopened it in March after more than $1 million in improvements. Having played or walked most of McConnell's 10 courses, I am confident this one –- designed by Ellis Maples -- will not only be in good shape, but its layout will provide McConnell members a complementary layout to the others. (McConnell members of one club have privileges at the others, and the experience is worth the couple hours drive between some of them.)
While researching Brook Valley, I came across Cypress Landing in nearby Chocowinity, NC, located on the body of water that extends inland from the Pamlico Sound. I had not heard of Cypress Landing before, which made me even more curious about it as I researched its own Bill Love designed golf course and other amenities. My final stop will be the golf course at Greenville's Ironwood community. This will be my first play on a Lee Trevino designed layout, and I've been wondering if I should flatten my swing a bit to prepare to work the ball left to right. Trevino is credited with fewer than 20 golf course designs, with very few east of the Mississippi. The Merry Mex, as he called himself, always made me smile, and I am hoping for something of the same from the golf course at Ironwood.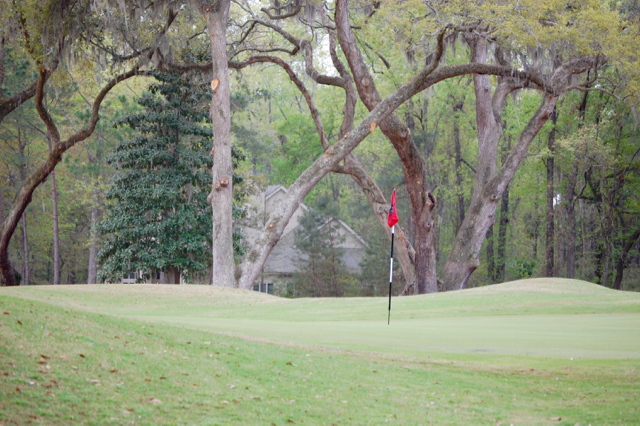 Callawassie Golf Club is a classic Low Country layout, designed by Tom Fazio and using all the marshland's elements to great effect, including the many live oaks on the property.
Later in the week, I will join the South Carolina Golf Rating Panel for an outing at Callawassie Island Club in Okatie and then Indigo Run Plantation on Hilton Head Island. If anyone is considering these golf communities or any others in the Low Country, contact me and I will try to answer any questions you may have.
Comment
Be the first to comment