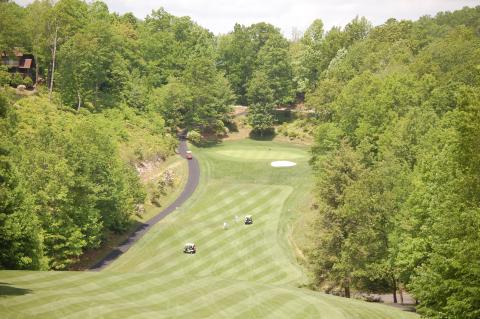 Public golf course Connestee Falls is in the middle of an attractive, mature community in the mountains of western North Carolina and features a number of dramatic downhill and doglegged par 4s.

I recently reviewed a number of golf communities in the western North Carolina mountains, most of them offering private club privileges. But for those who would prefer to play a rotation of good courses rather than commit to one, the area within an hour of Asheville offers a buffet of excellent daily fee courses at surprisingly reasonable prices.
The Asheville Citizen-Times publishes an annual WNC Mountain Travel Guide that lists the 37 best public golf courses in western North Carolina, among them some excellent tracks I have played, like Reems Creek, Connestee Falls and Etowah Valley.
Click here for the Mountain Travel Guide and a page that lists all the golf courses, including green fee information and web sites. If you have any questions about mountain real estate and mountain golf, please do not hesitate to contact me. I will respond quickly.

Notice to readers: Some of you have taken me up on my offer to provide you personalized information about golf communities in the southern U.S. However, the notes I received from a few of you did not include name and email address. As you can understand, I am unable to respond unless I have your email address. I hope you will resubmit your requests; I promise to respond promptly with some ideas that fit your criteria, including your geographical preferences. (Name and email address are now required fields to fill in.)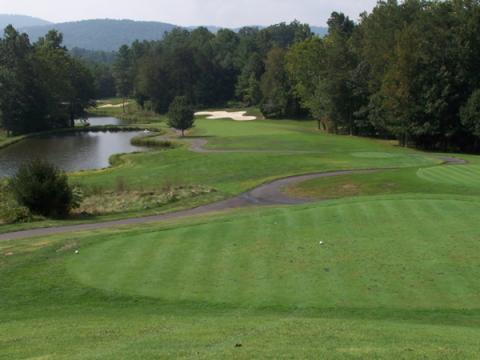 The 5th at Reems Creek, a half-hour north of Asheville, provides the ultimate in risk reward. The green on the par 4 is reachable from the tee but fraught with danger.
Comment
Be the first to comment