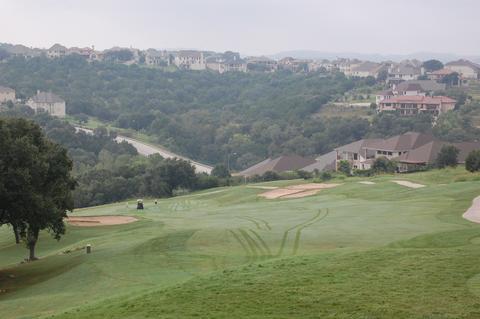 The first hole on most courses is a warmup, a routinely mild introduction to the rest of the course. But at River Place, the tricky placement off the tee to a sloping fairway signals just how tough the rest of the layout will be.
Okay, they aren't exactly Tiger Woods or Phil Mickelson, who have been tapped recently to build their second courses in the mountains of North Carolina, but the Austin, TX, firm of Kite, Bechtol & Russell have a lot more experience. Their course at Laurelmor, currently under construction, won't be able to avoid comparison, for better or worse, with the Woods & Mickelson layouts an hour away.
The Ginn Company hired Kite et al to build the first golf development in the Boone, NC, area in more than two decades. The firm's primary work is in the Texas/Oklahoma area, giving them some experience in working with hills, if not mountains. We hope the Laurelmor course provides fewer blind shots than the exhausting River Place course in Austin, a mid-1980s design by Kite that had to be redone two years after it opened because its sloping fairways and preponderance of blind shots generated some nasty feedback. I played the course recently without the benefit of a member in my group; that was a big mistake. I lost a few balls I thought I placed perfectly, and in one case - a six iron lay-up that wound up in a pond in front of the green on a par 5 - I was more than a little annoyed.
But all that said, I would play River Place again. If Kite, Bechtol & Russell can avoid the confusing blind shots at Laurelmor, Tiger and Phil could be looking over their shoulders.
You can read an article about progress at Laurelmor at GolfCourseNews.com.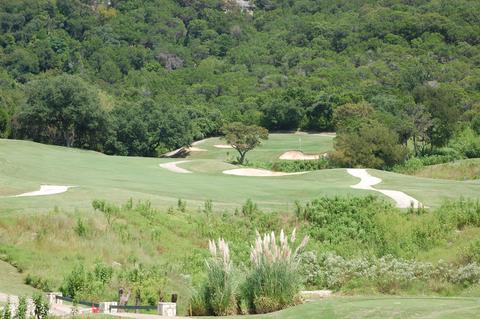 From some tees at River Place, the landing areas seem narrow and barely approachable. No tee shot seems more difficult than at the medium length par 4 14th.
Comment
Be the first to comment