Whether it starts out that way or not, a golf vacation can end up with the purchase of a home in a golf community -- maybe not right away, maybe not for a few years, but eventually the hook is set.
Think about it. When are you more relaxed than on a buddy golf trip, and when are you more aware of your surroundings, especially if you love golf? The golf vacation is a time to dream, not only of a perfectly struck approach shot or a long putt for birdie, but of what life could be like if every day were a golf vacation.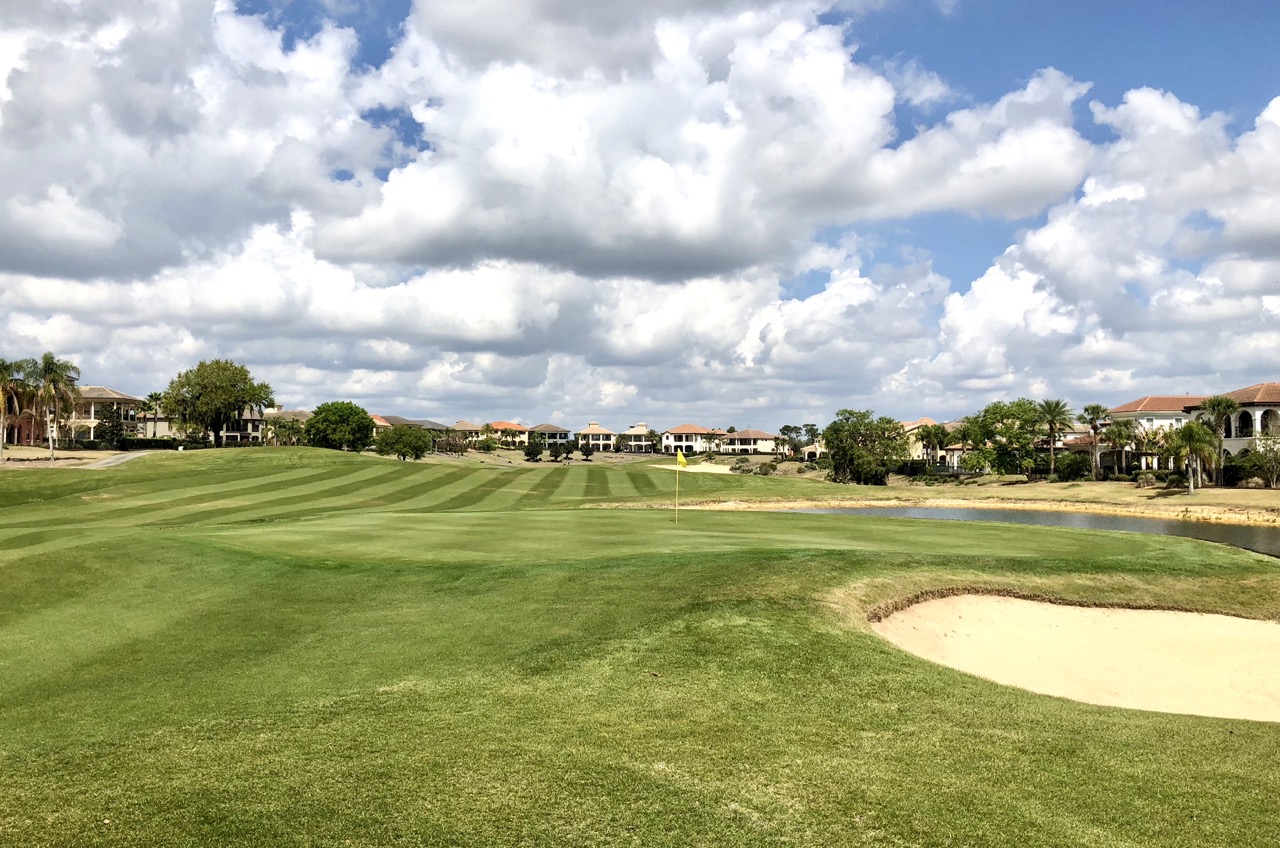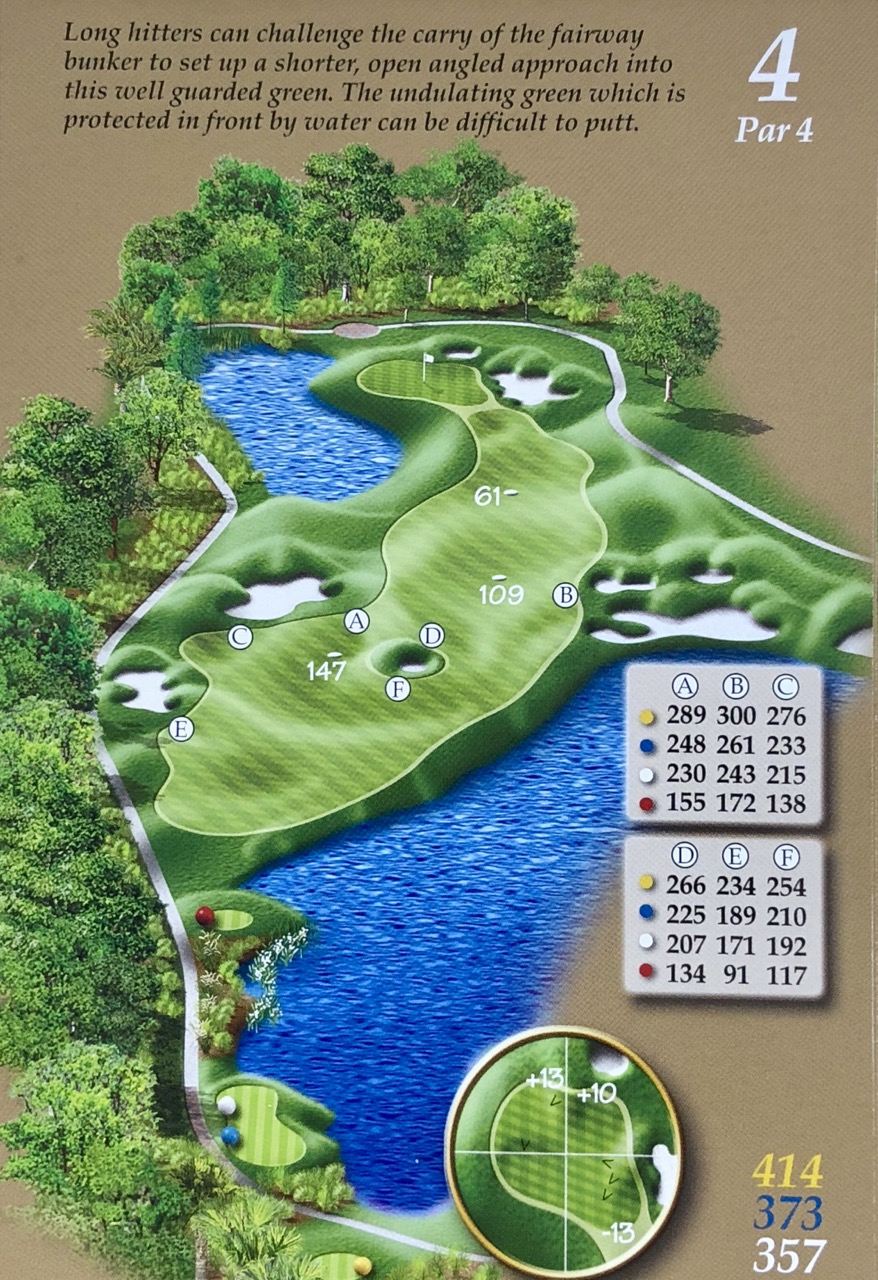 The 14th hole on the Nicklaus Course at Reunion is a shortish par 4 (372 from men's tees), packed with plenty of hazards.

This was brought home to me – literally – a couple of weeks ago while playing my home course, Pawleys Plantation in Pawleys Island, SC. March is the month when the 70-mile-long Grand Strand of Myrtle Beach, of which Pawleys anchors the southern end, plays host to many vacationing Canadians. My two playing partners were teenagers, followed around the tough Jack Nicklaus layouts by their dads. Once the parents knew I lived in the community and knew something about its real estate, the questions came: "How much would a condo like that go for?" "What are Property Owner Association fees like?" "How far are you from the beach?" These are all good questions, the kind a serious prospect would ask, even if a potential purchase were a few years off.
I was on a buddy trip of my own a couple of days later, outside Orlando, FL, at the Reunion Resort. Ostensibly, I was there for our annual fantasy baseball league draft with four other participants, one of whom lives in Bonita Springs, FL. I hadn't seen Stan since the day we were graduated from high school, nearly 52 years ago, and I was pleased to learn he has played lots of golf since. We were half of a foursome at the expansive Orange County National Golf complex north of Orlando, where the PGA Annual Show holds its Demo Day every year; among other highlights, the club has a huge round driving range, big enough to handle drives from one edge of the circle to the other. The rest of our foursome was made up of my son Tim, who writes for Golf Advisor, a division of Golf Channel; and my friend Bill, who is a resident of The Landings in Savannah, GA.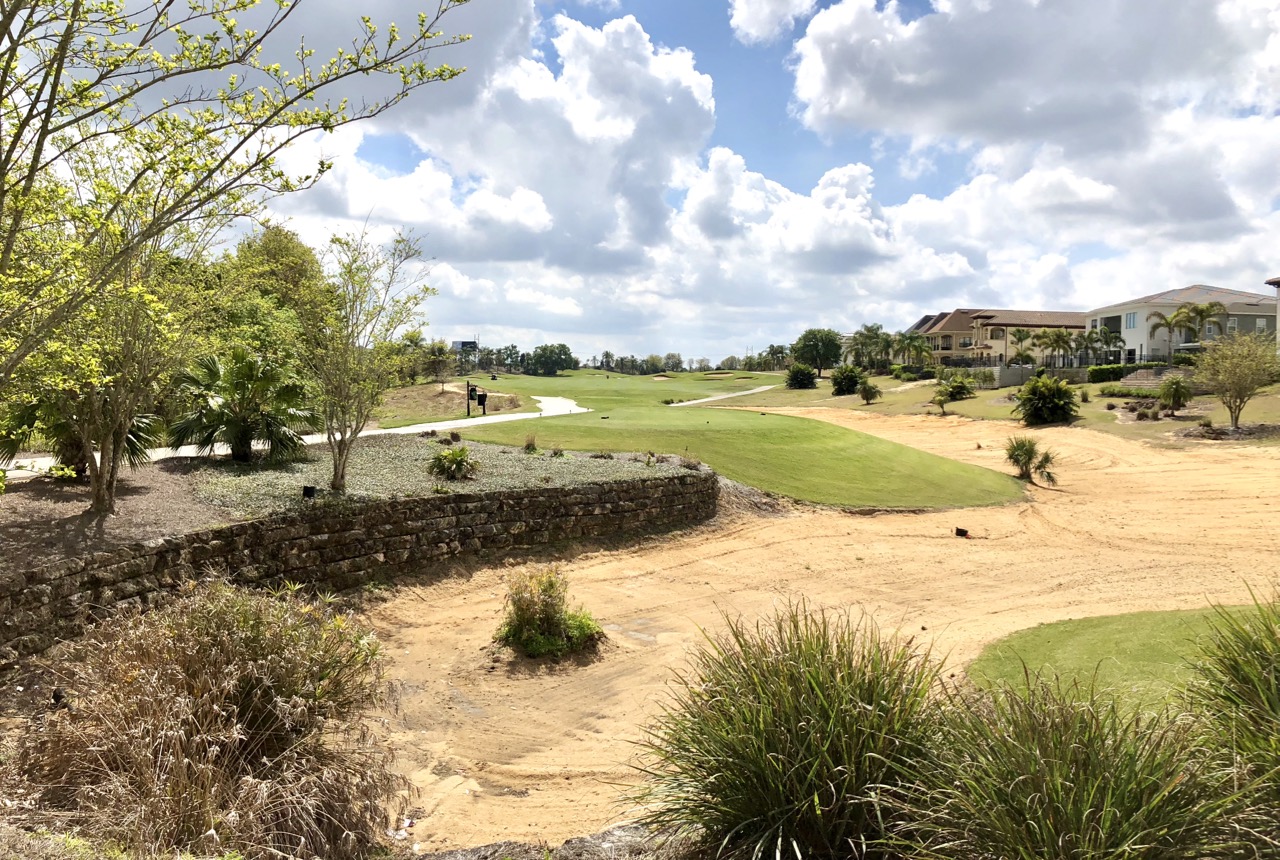 It's Florida, after all, and so there must be sand (on the 15th, a reachable par 5).

As first rounds of the year go, the 18 at Orange National was a good warm-up for the following day's round on the Nicklaus course at the Reunion Resort. While the Reunion's course's greens were a tad slower, the layout was vintage mid-career Nicklaus, with large bunkers, generous fairways and tough approaches to the greens -– the higher the approach the better, although the greens had been watered enough that they were generously receptive. (See a few attached photos for hole examples.)
The three of us stayed in a beautiful house that featured five bedrooms, with an en suite bathroom for each. The living space was overly generous and included a wonderful eat-in kitchen (with built-in espresso unit, cool), a wet bar area, large dining room, a great room with large screen TV and a view of the Tom Watson course at Reunion just past the pool behind the house. I was told the house rents for around $500 per night which, on the face of it, seems expensive, but if it is being split four ways, it comes out to less than a Holiday Inn Express for each member of the foursome. Trust me, it is much more comfortable –- and a lot closer to some outstanding golf -– than most Holiday Inns. And you can cook your own meals and store as much beer as you need for the week.
Here is a link to the house we stayed in: Click here. It is a beauty, but there are plenty of others you can tour during your buddy trip.
Comment
Be the first to comment