Old Tabby Links at Spring Island, SC, is one of the best golf courses I have played in the last couple of years.  It is very private, which means you don't get to play it unless you are the guest of a member, and it is not cheap either, with initiation fees running into the six-figure range and annual dues of about $15,000.  Homes are for the most part well into the seven-figure range, but today's Wall Street Journal features three homes in private clubs, one of them on Spring Island and listed at a relatively bargain of $895,000.  The home is just 1,570 square feet with two bedrooms and two baths, smaller than other Spring Island houses, but it does sit on 2 ½ acres. 
        The Arnold Palmer-designed golf course, one of his best, is worth the price of admission, if you can afford it.  To read my earlier review of the golf community and its course, click here.
        Please contact me if you would like more information about Spring Island and Old Tabby Links.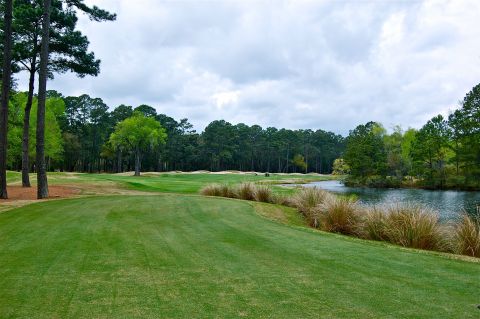 Old Tabby Links on Spring Island, SC.                  Photos by L. Gavrich