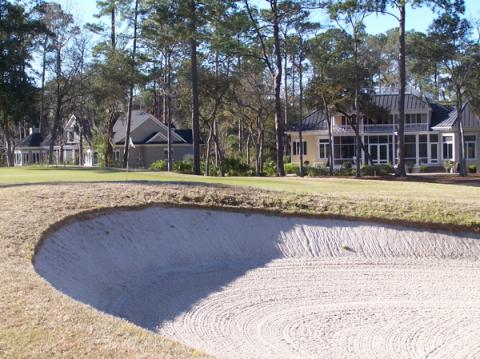 You won't find many home sites available at The Landings, near Savannah, but the mature, 4,500-acre community offers scores of homes for sale at prices considerably lower than in recent years.

A couple I am working with has spent multiple hours looking for a home at The Landings at Skidaway Island, the large property just 15 minutes from downtown Savannah. First they visited together for a three-day stay, played two of the community's six golf courses and looked at a dozen houses for sale. Later, the wife returned to look at another dozen homes with my favorite real agent in the Savannah area. She saw two homes she particularly liked.
After some weeks of discussion and contemplation, the couple has not purchased yet. Like many others, they aren't ready to relocate from north to south, and they look at the carrying costs of a home they will hardly use for the next few years, until their last child is done with high school in Connecticut, and they have trouble
Cash is king when it comes time to negotiate a price with someone selling their home.
justifying the costs. Even if they were to pay cash, the taxes, homeowner association fees and golf club membership will put a severe crimp in any other vacation plans. The husband, the former director of investor relations for a major American corporation, just can't make the numbers work, even though he believes he may never be able to strike as good a deal on the purchase price of the houses they liked. I understand completely; like them, I have a child in college and one on the way, and cash flow is king at the moment.
Another couple I am working with is taking a slightly more adventurous but less costly route. They too are not ready to relocate for a few years from New Jersey to their favored North Carolina. But they are mindful that prices in the best communities may never be lower. Instead of houses, they are looking at home sites in established golf communities near the North Carolina coast, places where some investors speculated in the late 1990s and early 2000s and are now looking to sell their unimproved home sites. Plenty of developer owned lots are still available, which has a further tamping down effect on prices.
Generally speaking, a lot runs more or less one-third the cost of building a 3,000 square foot home; for example, construction costs for a new home along the North Carolina coast are about $150 to $175 per square foot, or more than $450,000 for that 3,000 square foot house. Lots in the more established near-coastal communities are on the market for $200,000 for 1/3 to ½ acre, about 20% more for a golf and/or water view. So after construction, the couple will own a home valued around $650,000 to $700,000 or more.
Of course, cash is king in the current housing market, and private parties and developers competing to sell homes and "dirt" are granting more flexible terms than ever to the few buyers who don't have to worry about financing. The huge baby boomer migration to the south is going to happen eventually and, when it picks up steam again, prices will trend upward, and quickly. Demand for homes in quality communities in the south will rise faster than demand for homes elsewhere. Everyone's situation is special, but those looking seriously at southern properties now are surfing ahead of a wave that is inevitable.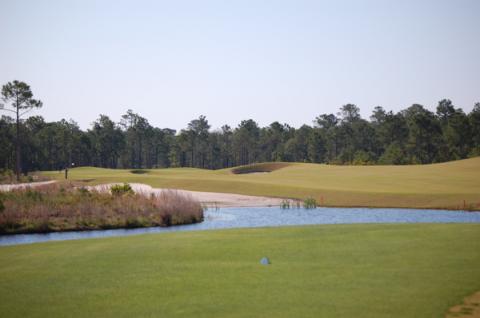 Plenty of "new dirt," or developer's home sites, are still available adjacent to St. James Plantation's Reserve Golf Club, some with views of water as well as golf course. St. James, which is located near Southport, NC, is large enough to be incorporated as a town.