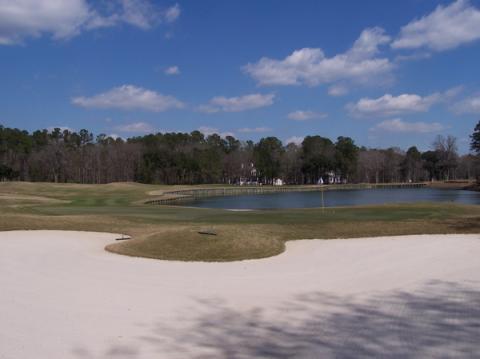 Pete Dye's golf course designs have the most positive affect on house values in the immediate neighborhood. Residents of Ford Plantation near Savannah, GA, can congratulate themselves on their wise choice.

If you care about nothing other than how well your house in a golf course community will appreciate over time, then Pete Dye is your man. Houses in communities with Dye-designed courses have outpaced the values over the last five years of those by Tom Fazio, Jack Nicklaus, Robert Trent Jones, Jr, Arthur Hills and Arnold Palmer.
So says a study published last year by the Longitudes Group, which specializes in market research for the golf industry, including the $10 billion golf real estate business. The data, which calculated market values over the last 20 years of 1,800 homes built adjacent to golf courses, was published
If you keep your eyes and ears open, you might just catch the wave of appreciation that comes with a design by a suddenly hot name.
by
Golf Digest
and Business Week
. The values of the homes were compared against other similar homes in the same zip codes over one-, five- and ten-year periods. The study focused on residences at the higher end of the market, at an average of more than $800,000.
Homes in Dye golf course communities outpaced other local homes by a whopping 60% in the five-year timeframe. Trent Jones led everyone over the 10-year period. Only homes adjacent to Arthur Hills courses did not keep pace with homes in the same zip codes; however, Hills homes in the southeast and southwest, where the designer's reputation is unquestioned, outshone the local markets by more than 40%.
Hills courses I have played at The Landings at Skidaway Island, GA and at Colonial Heritage near Williamsburg, VA, may not have the same cache as Dye's courses at Ford Plantation (Richmond Hill, GA) and The Landfall (Wilmington, NC), for example, but they are every bit as challenging and handsomely routed. Fazio, Nicklaus and Jones need no defense here, and while I find Palmer's designs to be inconsistent and often ham-fisted (obscenely large traps on his worst layouts), I greatly enjoyed his sleeper design at North Hampton, near Jacksonville, FL.
The top architects are not getting any younger, but they are grooming their children to inherit their firms, so expect to see the Jones, Nicklaus and Fazio names on courses for a generation or more to come. Other new architects will emerge, and if you keep your eyes and ears open, you might just catch the wave of appreciation that comes with a design by a suddenly hot name. Among the candidates are names like Cate, Coore, Engh, Fought, Hanse, Hurdzan, Muirhead, and Smyers.
Besides Golf Digest and LINKS magazine, the web site GolfClubAtlas is a good source for information about all architects, living and dead. For a straight-up list of architects, including links to their web sites as well as lists of the projects they have designed, check out the American Society of Golf Course Architects site.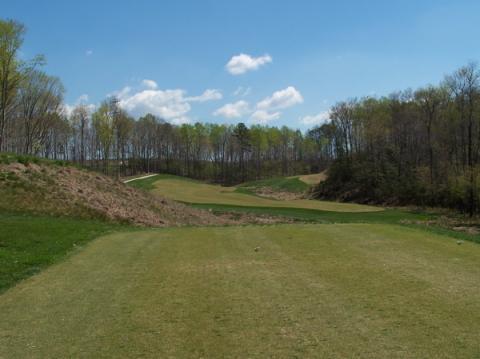 Homeowners on Arthur Hills courses in the southeast have seen nice appreciations in their homes. His design at Colonial Heritage, a recently opened 55+ community near Williamsburg, VA, is one of the toughest and best I've played in the last three years. The par 5 14th was a brute.