A half dozen terrific golf courses in seven days and more than 2,000 miles of driving has a way of sharpening the powers of observation. Because the courses we played were all challenging but different by design, concentration and focus were necessary. Capping those rounds with long drives of the vehicular type provided plenty of time to think about the golf courses, the surrounding real estate and other issues related to golf communities.
The result is our combined October/November issue of Home On The Course, which includes not only my random thoughts about golf courses and golf living but also some pretty nice photos of the courses we played: Bay Creek Resort in Cape Charles, VA; Caledonia Golf & Fish Club and Pawleys Plantation, both in Pawleys Island, SC; Florence Country Club in Florence, SC; and Ballyhack Golf Club in Roanoke, VA.
Subscribing is free and easy. Just click here, provide us your name and email address, and that's all there is. It is as easy as a two-foot putt...unless it is to a hole positioned on the side of a rise on a fast green. We had a few of those.
Look for the next Home On The Course newsletter in your email box on Monday.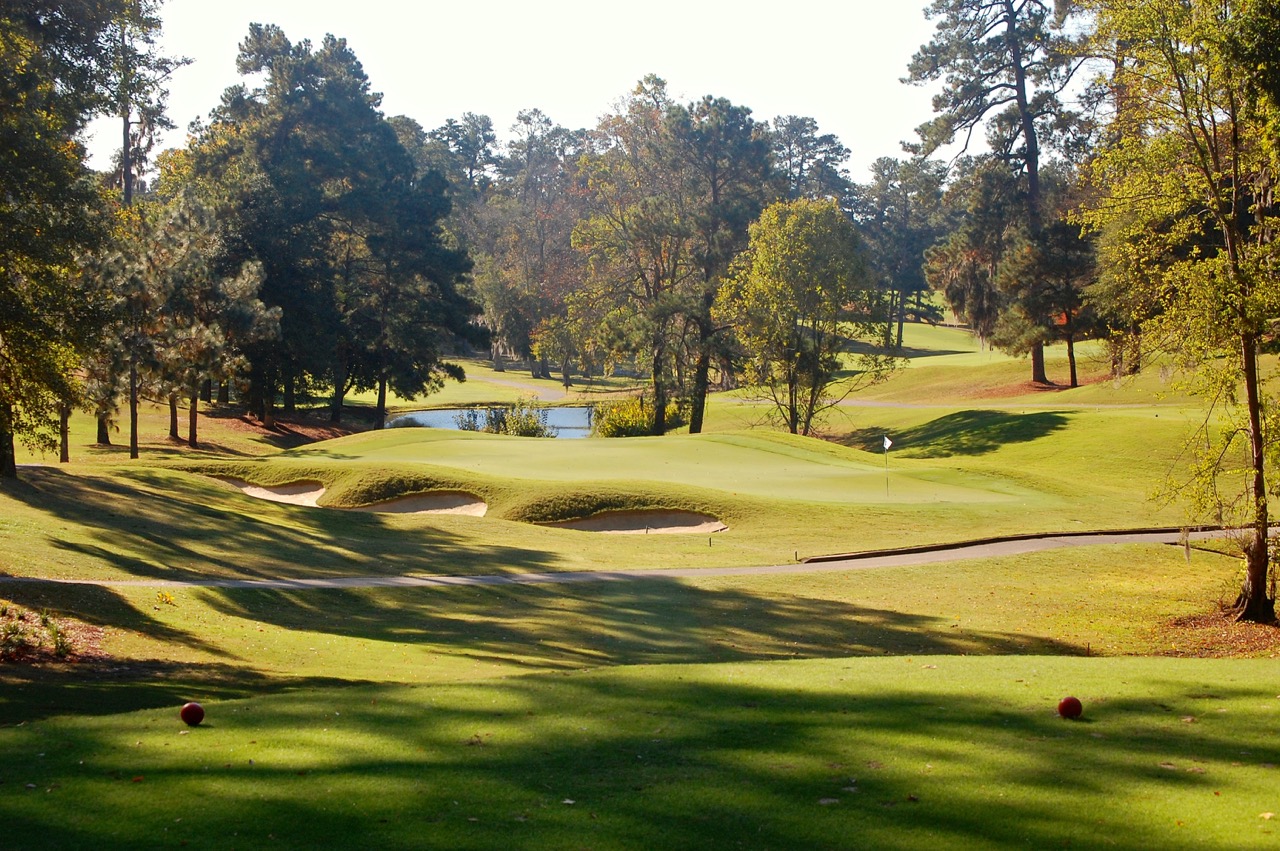 Par 3 at Florence Country Club