In a recent issue of the AARP Bulletin, personal finance pundit Jane Bryant Quinn joins the debate about whether retirees should rent or buy a home (although she does not come down on one side of the argument or the other). It appears that those of us 65 and over still prefer to buy, but in ever increasing numbers, those up to a decade younger are deciding to rent. (Click here for the AARP article.)
The choice of whether to rent or buy is essentially one of whether you want your money tied up or not. If you have owned your primary home for 15 years or more, chances are the sale will generate a nice pot of cash (assuming no second mortgages need be paid off). That should provide enough to pay in full for a less expensive, smaller golf community home. (The kids are out of the nest, and you no longer need the extra space.) Alternately, you could stash the windfall in any variety of interest-bearing accounts and rent, mindful that the returns on your money may not be very high but that the interest rate is guaranteed, whereas your real estate investment is not.
Rents go up about 3% every year, according to Ms. Quinn, but so too do taxes and other expenses in an owned home. But for those who choose a stable market in which to buy a house, an increase in the home's value should more than cover the increase in expenses. An average increase of more than 3% in many retiree-friendly markets in the southeast is more than reasonable to expect in the coming years (barring any general economic catastrophe).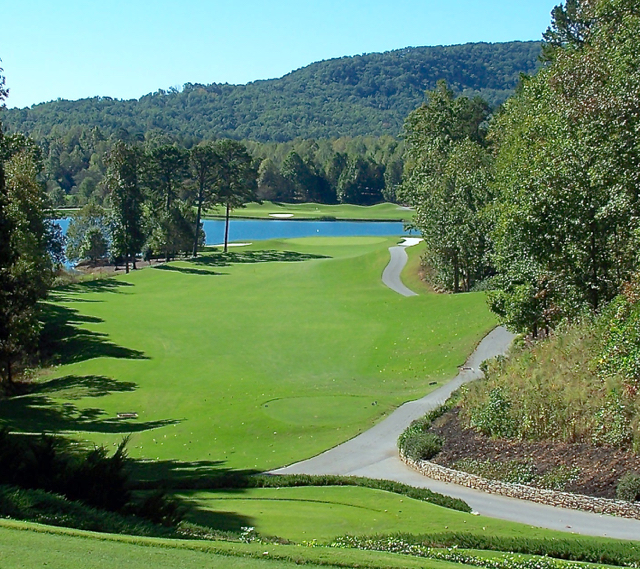 In the wake of the recession, a number of nice homes at the Cliffs Communities Valley community in Travelers Rest, SC, entered the rental market when their owners found it difficult to sell.
Renting should be the preferred path, at least initially, for those couples that cannot make up their minds where they want to live in retirement but sense one place may be better than others. In that case, rent until you are convinced you will be comfortable with your choice. Also, if you have to invest much of your net worth in a home, and that will put a damper on your lifestyle expenses, you may be a good candidate for renting.
But if you want control over your living environment, with the freedom to change your living conditions (new kitchen or bath, for example), and you have enough money in reserve to live the way you want to both inside and outside your new golf home, then seriously consider buying.
In the end, the financial argument for buying versus renting may come down to whether the bought home appreciates more than 3% annually. But the overarching argument is not strictly financial, but rather whether you want the freedom to make changes to your living space and the security that a landlord won't sell out from under you the home in which you have become comfortable. Freedom does have its price.
Below are a few current comparable houses for sale and rent in golf communities we can recommend. If you would like information specific to your requirements for a golf home, please fill out our Golf Home Survey and we will be pleased to offer you a few initial recommendations.
The Landings, Savannah, GA
For Rent: 3 bedroom, 2 bath, 2,400 sq. ft., $2,100 per month
For Sale: 3 bedroom, 2 bath, 2 ½ baths, 2,600 sq. ft., $299,999*
• $60,000 down, 30-yr. fixed loan, $1,095 per month
Governors Club, Chapel Hill, NC
For Rent: 4 bedroom, 3 ½ bath, 3,184 sq. ft., $3,200 per month
For Sale: 4 bedroom, 3 ½ bath, 3,280 sq. ft., $495,000
Landfall, Wilmington, NC
For Rent: 4 bedroom, 3 ½ bath, 3,175 sq. ft., $4,000 per month
For Sale: 4 bedroom, 3 ½ bath, 3,104 sq. ft., $739,900
Cliffs Valley, Travelers Rest, SC
For Rent: 5 bedroom, 4 ½ bath, sq. ft. unknown, $3,600 per month
For Sale: Home above, $750,000