Far out, far cheaper
I had a conversation today with a real estate agent in Greensboro, GA, which is home to three excellent golf communities, all different in their own ways -– the large, multi-amenities Reynolds Plantation; Cuscowilla, a hybrid resort and second-home community with a fabulous Coore & Crenshaw designed golf course; and Harbor Club, which is more of a "neighborhood" golf community than resort oriented. As reported here, Harbor Club recently debuted a new model home that seems right-priced in the $400s. During my discussion with the real estate agent, I asked what it might cost to build a new home if someone were so inclined. "As long as it is not too fancy," she told me, " they could probably do it for $110 a square foot." "Seriously?" I asked. "Does that include dirt floors and masonry walls?" "No," she responded, "that includes hardwood floors and granite counters." In other words, if you want to build a house, build it in Greensboro, GA, or any of the many other remotely located golf communities where everything –- taxes, labor, materials -– is cheaper. Oh, yes, and the land is cheaper too...
Paradise revisited
True island living is not for everybody. In fact, in my 10 years of helping baby boomers find retirement and second homes in southern golf communities, island living has not been for anybody. But I keep trying because somewhere out there is a couple perfectly suited to the island lifestyle. By "true" island, I don't mean one like Hilton Head or Skidaway or Kiawah that is easily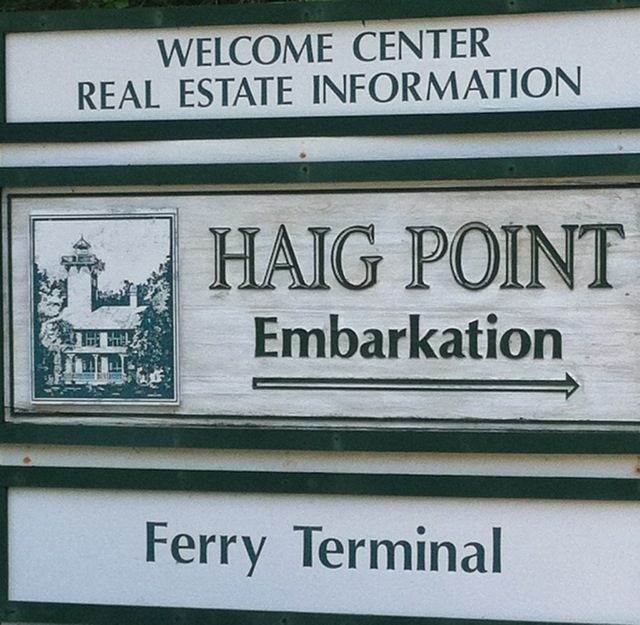 reached by bridge and can suffer mini-versions of big city traffic jams. No, a true island golf community is reached only by ferry service –- or a helicopter, if you can afford it –- and the only means of conveyance are golf carts and your own two feet. On the southeast coast, the only two golf community islands are Bald Head Island, just off the North Carolina coast and reached by ferry from the charming town of Southport; and Daufuskie Island, home to Haig Point and its 29-hole Rees Jones marshland golf course, whose ferry embarkation center is on Hilton Head. Last weekend, a couple I am working with from Connecticut took a look at some of the top golf communities in the Bluffton and Beaufort areas and, out of curiosity, took the ferry out to Daufuskie to check out Haig Point. They were smitten. I'm not sure whether they will ultimately buy there, but they plan a return visit to see if shopping for groceries via ferry and making all the other accommodations necessary to live in paradise will dull their enthusiasm. I hope not...