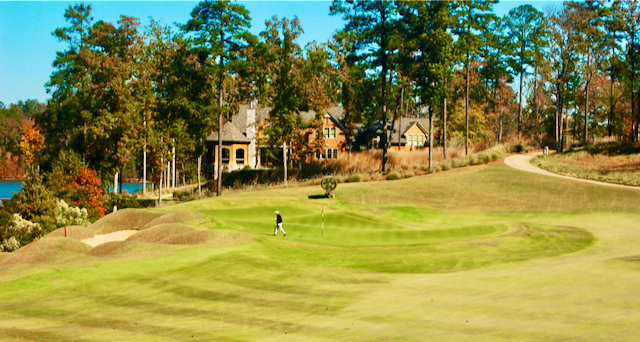 The Creek Club at Reynolds Lake Oconee, where homes, especially those priced under $1 million, are in ever-disappearing supply.
For many retirees who planned to move South to a retirement life of warm weather, lower cost of living and plenty of golf, the dream may seem as if it is dying, given the rapidly escalating prices of golf community homes and the radically shrinking inventories of homes for sale.
Dying, maybe, but not dead, and in the next issue of my free newsletter, Home On The Course, I describe a way for retirees to proceed full steam ahead, higher prices be damned. Yes, we Baby Boomers hate the thought of taking on debt, especially after many of us have spent 30 years paying off our homes. Why would we want another mortgage now?
That's what I thought until I was persuaded otherwise. For the rest of the story, subscribe now to the newsletter to be sure it arrives in your inbox in the coming week. It's free. Also, in the February issue, I scan some of the most popular markets for golf communities in order to describe how one Realtor justifiably defined his market as "on fire" and why it doesn't look as if the flames will go out for some time to come.
Subscribe now. Thanks.
Comment
Be the first to comment