Tie
Savannah Lakes Village, McCormick, SC
Cypress Landing, Chocowinity, NC
Keowee Key, Salem, SC
I have written often about these three communities as examples of extreme values in terms of real estate prices and cost of living. Their "bargain" nature has eroded significantly during the pandemic as thousands of retirees beat a hasty retreat to locations they perceive as safer and where they can safely engage in outdoor recreation like golf – namely rural golf communities. But still, these three are relative bargains since virtually all other quality golf communities in the Southeast are also showing 10% price increases and more this year.
All three communities feature an adjacent significant body of water; in the case of Savannah Lakes and Keowee Key, the large manmade lakes, Thurmond and Keowee, respectively, offer a wide range of aquatic activities, and some impressive views from their golf courses. Cypress Landing sits beside the western extension of the Pamlico River, which eventually flows to the Atlantic Ocean just below Ocracoke, NC. Keowee Key and Cypress Landing feature nicely designed 18-hole golf courses with extremely reasonable member fees. Savannah Lakes offers 36 holes of excellent golf and charges just $110 per month in homeowner association fees, which provide access to all amenities, including golf and, unusually, a bowling alley.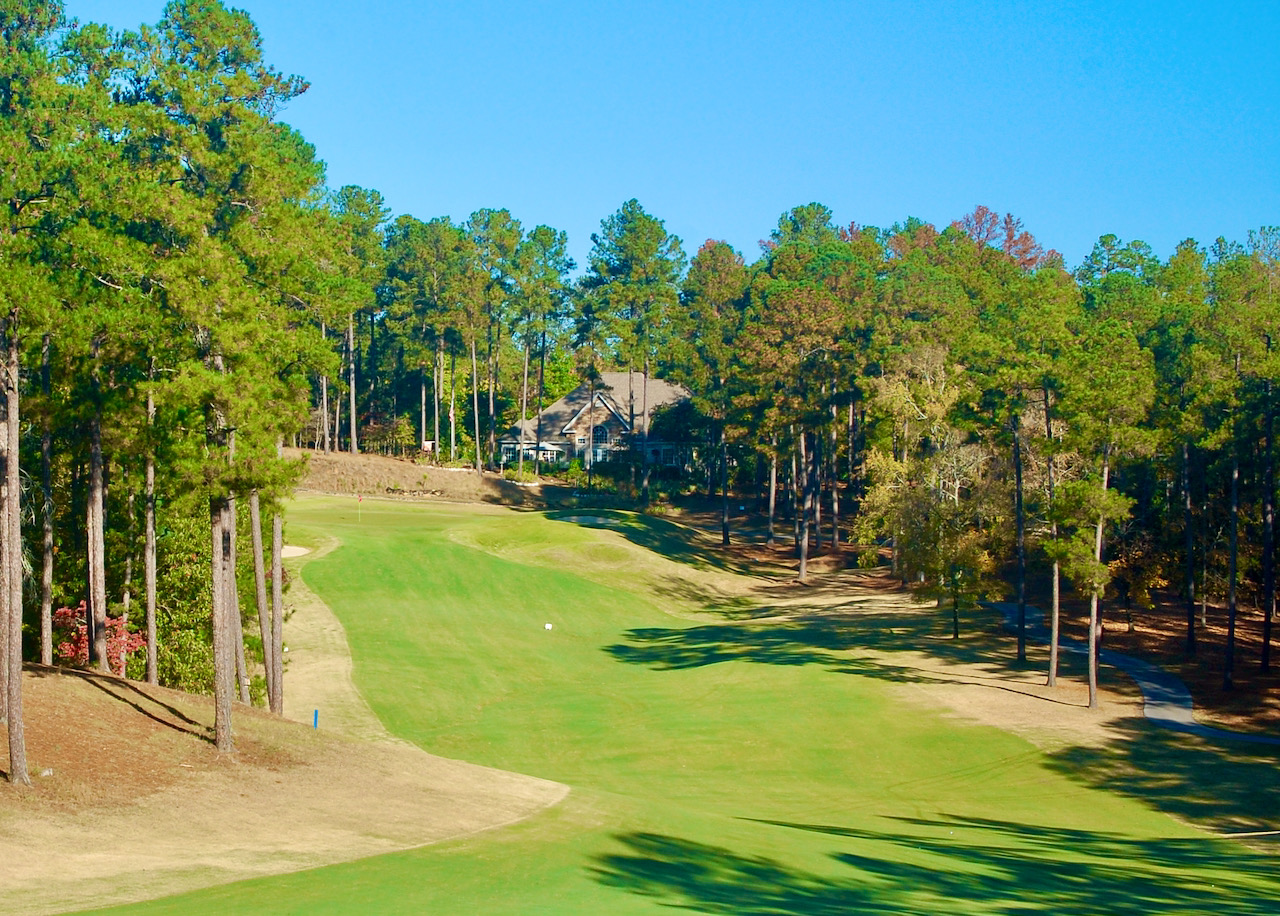 Savannah Lakes, Tara Course
For its ultra-reasonable fees, Savannah Lakes would rule this category alone but, to paraphrase a line from the Book of Job, "one thing is given, and one is taken away." The community and its nearest town, McCormick, are located a good 30 minutes from the small town of Greenwood and more than an hour from the more cosmopolitan Greenville. Shopping and entertainment options in McCormick are limited, with just one supermarket, a Food Lion, eight miles from the community. Greenwood does have a small college, Lander, with 3,000 undergraduates, and a couple of surprising restaurants. (Years ago, I dined at Pascal's, owned by an experienced and French-restaurant trained chef, and the food was as good as I have found in larger cities.) The town is also host to a pair of restaurants you might expect only in a large city -- an Indian/Pakistani restaurant and one called The Venezuelan, which describes its menu. If you are looking for the total absence of noise and air pollution and don't mind planning shopping trips, Savannah Lakes is a great choice.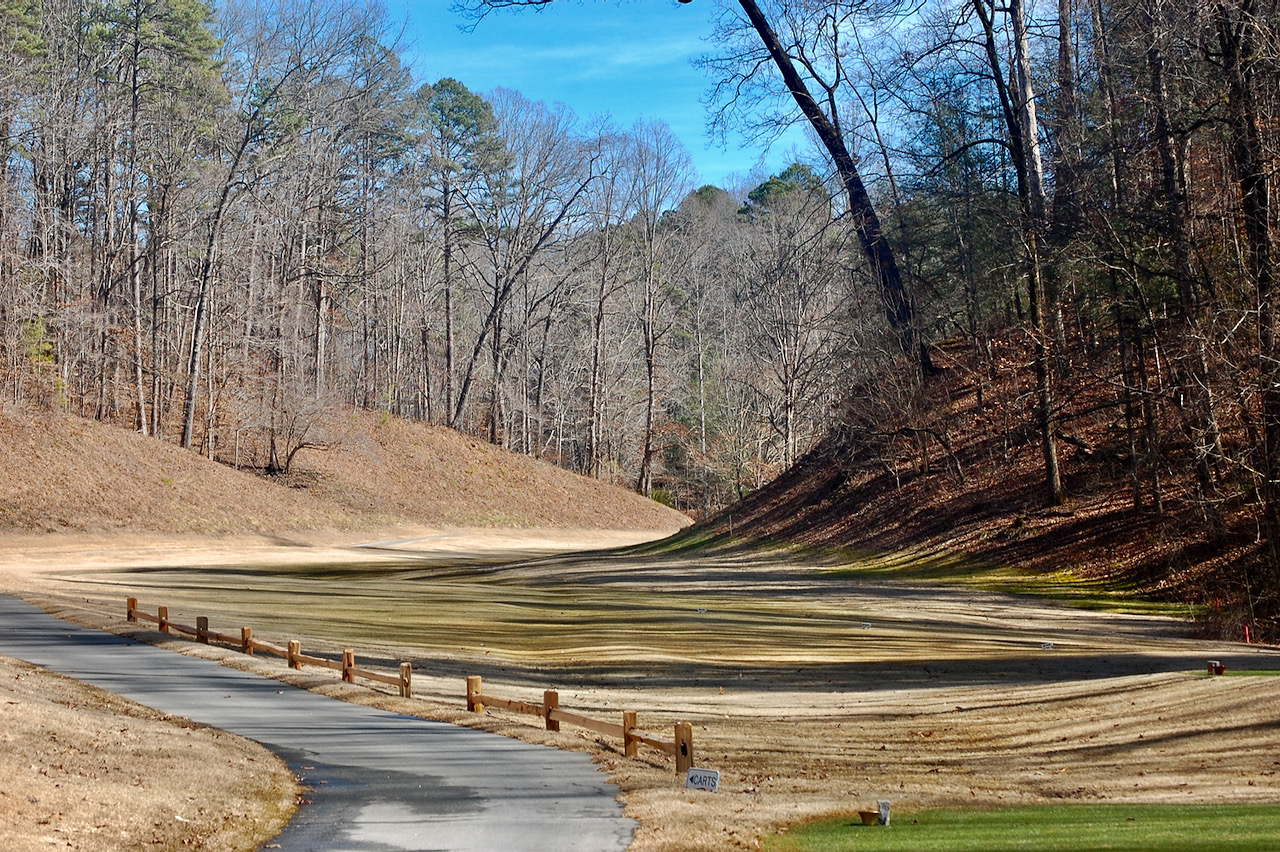 Keowee Kee, a South Carolina course that exhibits the feel of New England.
Keowee Key is only marginally more connected to services than is Savannah Lakes. At 25 minutes, the major-university town of Clemson offers the kinds of services you would expect of a community that swells by more than 23,000 during the school year – which is to say a few decent restaurants, boutique-type shopping and an ample supply of convenience stores. And for those who cannot be satisfied by just one golf course, the Walker Course at Clemson is open to the public and is a sporting layout, and reasonably priced between $50 and $65, depending on time of year.
Keowee Key is reporting some intense action on its few properties for sale, including bidding wars, understandable in one of the few golf communities on a lake in the Southeast in which homes can still be found in the $300,000s – but perhaps not for long. Compared with its typical inventory of homes for sale of 100, the 20 currently on the market is generating plenty of competition, especially at the under $400,000 price point.
Cypress Landing is a half-hour drive to Greenville, NC -- not to be confused with the larger city of the same name in South Carolina -- that is not only home to a major University, East Carolina, but also to a medical center that seems sized to be more appropriate for a much larger local population. (Vidant Medical Center is the primary teaching hospital for East Carolina University's Brody School of Medicine and the only Level 1 trauma center east of Raleigh and the hub of medical care for a rural region of over two million people. The medical center is also the largest employer in eastern North Carolina.). For those who think a remote style of living is inconsistent with access to a large professional medical center, Cypress Landing may bear consideration.
So too will its real estate pricing, with single-family homes for sale starting at $280,000 (for a 3- bedroom, 3-bath home) and at $44,500 for a lot with a view of a small lake and the golf course.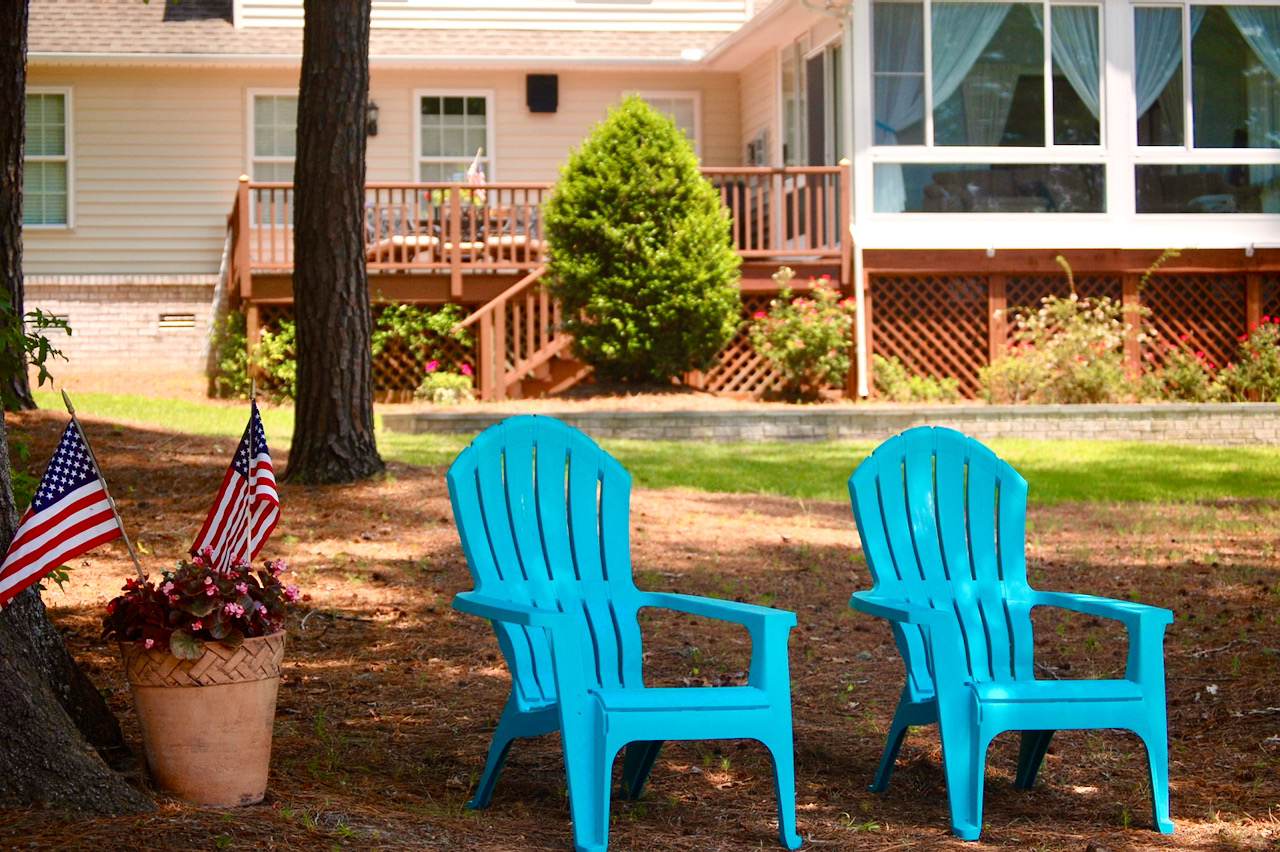 The living is easy overlooking the golf course at Cypress Landing.
It appears that the word got out about Cypress Landing in 2020 when local real estate agents sold more homes – a total of 69 – than they had in the last six years; the 19 homesites sold in 2020 were the second most over that same six year period. Sales are just as robust at Savannah Lakes and Keowee Key where the only complaints I hear from real estate professionals is enough homes available to sell.

Savannah Lakes Village, McCormick, SC
Single-family homes from $175,000 to $850,000
Golf: 36 holes by Tom Clark.
Note: Hickory State Park and 18 holes of golf are located across from the community. It is an inexpensive, rustic place to stay while visiting the remote Savannah Lakes. (I enjoyed it.)
Cypress Landing, Chocowinity, NC
Single-family homes from $280,000 to $900,000
Golf: 18 holes by Bill Love
Note: Its proximity to Greenville, NC, and its large medical center and university make Cypress Landing feel less remote than it is.
Keowee Key, Salem, SC
Single-family homes from $375,000 to $2 million
Golf: 18 holes by George Cobb, re-designed by Richard Mandell.
Note: Home sales have definitely benefited from the pandemic. In the last week, only three homes in the $300s were listed for sale against a typical inventory of dozens.
I mention all of these fine golf communities, and many others, in my latest book, Glorious Back Nine: How to Find Your Dream Golf Home, available in both paperback and ePub versions at Amazon.com and other online booksellers.
Comment
Be the first to comment