My wife and I are in the middle of our first cruise, and I apologize for the recent silence in this spot. We are on the Celebrity Equinox out of Miami and currently docked in New Orleans. This is the line's New Orleans Jazz Festival cruise, but the lineup at the festival is underwhelming, and therefore we may opt to do the things that people do in New Orleans –- eat in the city's famed restaurants and catch some great music in the local clubs.
Speaking of clubs, my golf clubs are back in Florida at my son's house in Vero Beach awaiting my return. There is not even a tee and net on the Equinox, although I noted in the daily update newsletter a putting contest on the lawn that sits atop the top outer deck at the front of the 15-story ship. Despite no access to golf, I am having a relaxing time on this initial cruise; the service is terrific, the food is always good enough and sometimes excellent, and the deck outside our stateroom is an excellent place to contemplate life – as well as the brand new set of irons waiting for me back in Vero Beach, a 70th birthday gift from Mrs. G.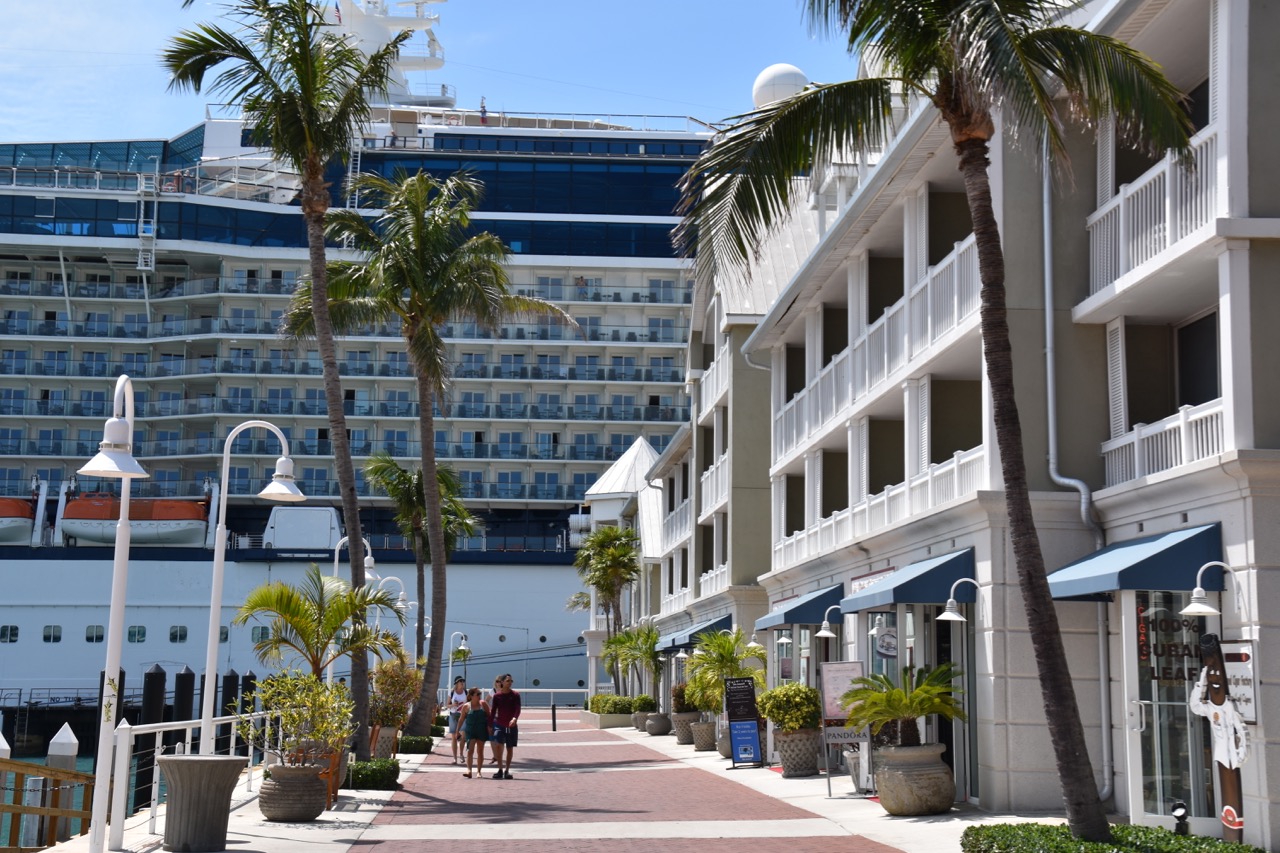 The Celebrity Equinox holds 3,000 passengers, but we have had no problem with wait times for meals and drinks, both of which are plentiful.
I have finally come to my senses and ordered irons with graphite shafts. Kris, the club fitter at Moon Golf in Vero Beach, had me bang balls into a simulator screen with my own steel-shafted clubs about 30 times before grabbing a few different heads of irons and matching them to composite shafts that seemed best for my swing speed, which is best described as old-man inconsistent. After testing Ping, Cobra, Titleist and Taylor Made irons, the winners were Callaway Rogue irons, numbers 6 through sand wedge. I will match them with an XXIO #5 hybrid and, at least for a few weeks, a Titleist #3 hybrid that I have pretty much beaten into submission over the last six years. The shaft on that club is considerably stiffer, although still nominally "regular," than the shafts on the new Rogues. But I expect to get a new #3 hybrid soon.
There is nothing like a new set of golf clubs to make you believe a lower handicap is a few rounds away, and nothing like a cruise to make you put aside golf for a couple of weeks and, yet, anticipate with great zeal that next round.