My own two eyes and ears corroborate what a recent analysis by the Joint Center for Housing Studies at Harvard University indicates; that after decades of declining interstate migration rates in the U.S., millennials and baby boomer relocation from one state to another have increased since the Great Recession.
I write this from Pawleys Island, SC, where I am staying in a vacation home I have owned since 2000. Our condo was new at the time, and for the ensuing few years, developers and individual lot owners built new homes at a very modest rate. New construction and most resale activity dried up just before the Great Recession of 2009 and for the following five years. But now, I am hearing from local Realtors that inventories are low here at Pawleys Plantation and in the wider area, and as I make my way around the Jack Nicklaus golf course, I see at least a half dozen homes under construction. Recently, a local developer bought up the only multi-lot tract of land in Pawleys Plantation and is building a group of about 30 homes beside the 18th fairway, a short walk to the clubhouse and first tee. A couple of them sold in the first week they were offered.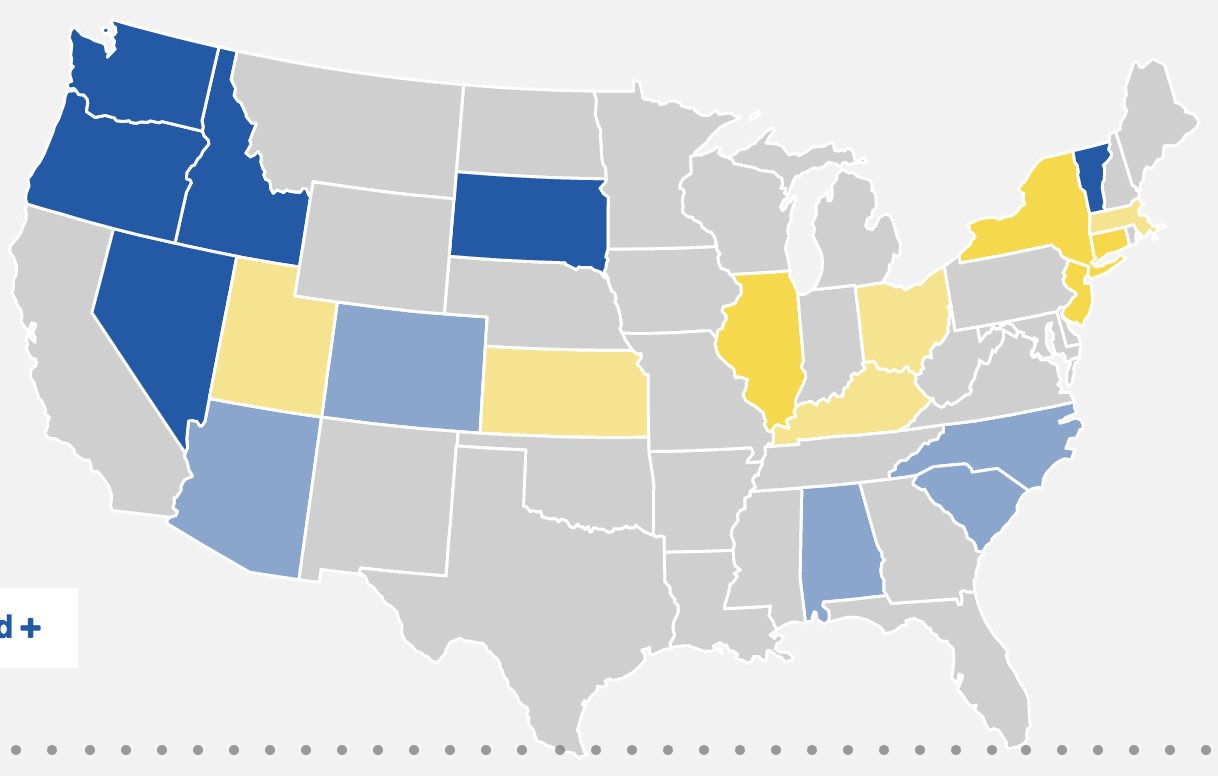 The United Van Lines Migration map for 2017. For more, click here.
I am hearing similar stories from real estate professionals I work with across the Southeast and, indeed, I have seen an uptick in recent months in the number of baby boomers asking me for assistance in their searches for golf-oriented homes. All of that confirms the Harvard organization's data that, among other things, indicates what most of us know intuitively, that folks are moving from North to South to escape the cold winters and the comparatively higher cost of living.
"Many states with positive in-migration in 2012, such as Florida, Arizona, and South Carolina," the authors of the study write, "saw even greater in-migration in 2016. In contrast, several states – notably California, New York, and Massachusetts – that had negative flows in 2012 had even greater negative flows in 2016."
Other analyses confirm the data. One of our favorites is the annual United Van Lines Migration tudy that charts actual movements from one state to another, which shows significant movement from the Midwest and Northeast to the Southeast and selected states outside the region (Vermont, among others in the Pacific Northwest).
If you have been considering a move to the Southeast, especially the Carolinas, Georgia and Florida, waiting much longer could become expensive. Even if you are not ready to take the plunge on a single-family home, the purchase of a vacation home now could put you in line for some appreciation that will set the stage for an upgrade later on. Of course, national economic factors could change things but, as it looks right now, the time may be right for a purchase.
Thanks to our friend Keith Spivey for alerting us to the Joint Center report.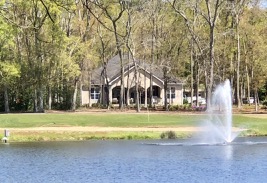 The model home of 30 new ones to be built along the 18th fairway at Pawleys Plantation in Pawleys Island, SC.
Comment
Be the first to comment