Those inveterate golfers who love links golf in Scotland probably understand that many of the best golf courses on the Old Sod offer overseas memberships that are inexpensively priced. But for many of us who do not live near major city airports in the US, getting to Scotland (or Ireland) have made such memberships impractical, not to mention "expensive" given the cost of international air fares.
But now, those cheap airfares characterized by Ryan Air and Easy Jet in Europe have crossed the Atlantic in the form of Norwegian and WOW Airlines and made membership in a Scottish or Irish club much more practical, even if you make just one golfing pilgrimage there each year.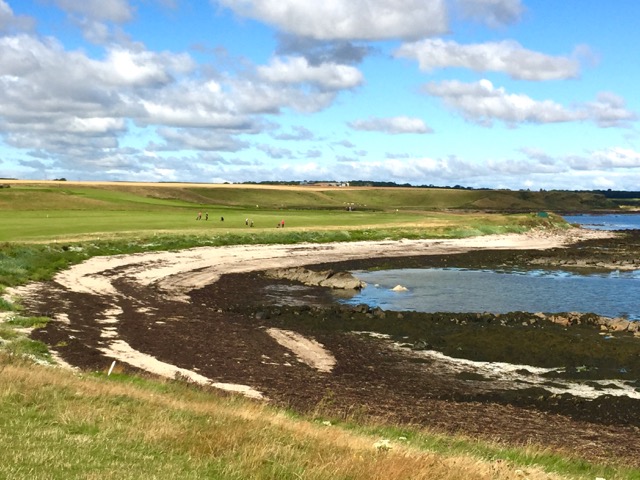 Old Tom Morris used all the elements at his disposal -- the sea, the beach and the natural links land -- to fashion a long par four on the front nine of Balcomie Links at Crail.
In fact, I just applied for membership at the 7th oldest golf club in the world, Crail Golfing Society on the North Sea in the Kingdom of Fife, just 80 minutes north of Edinburgh and a mere eight miles from St. Andrews. By American standards, even for a semi-private club, membership at Crail is a steal and includes eight rounds of golf annually, four on each of Crail's two courses (see below); free golf at Blairgowrie Golf Club's three courses; deeply discounted rounds at Scottscraig, Ladybank and Lundin Links courses; and access to the Royal Overseas League club in Edinburgh, whose accommodations are reasonably priced (starting around $80 per night).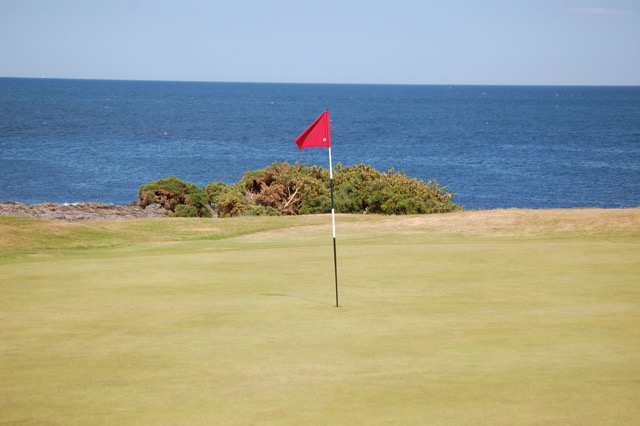 The North Sea is in view from most holes on Balcomie Links.
The initiation fee for an Overseas Membership at Crail, at today's exchange rate, is about $209 and annual dues just $161, or about $20 per round if you were to play all your eight rounds on an annual trip over to Crail. For those who like to plan ahead, tee times for members can be made up to a year in advance.
The two golf courses, Balcomie Links and Craigshead, make the most of the links land beside the sea. Balcomie, the old one designed by Old Tom Morris and opened in 1895, is buffeted almost constantly by winds off the water, and perfecting the knockdown shot is essential to a good score. As on most links courses, the fairways are only faintly more hairy than the greens, and putting from as far as 20 yards off the green often seems a better option than trying a sharp strike off the closely mown and hard turf. Craigshead, which was designed by Gil Hanse in 1998, is the perfect companion to Balcomie because there is no mistaking its links orientation yet some greens are receptive to more traditional approaches, especially if the pin placement is toward the back of the green. Hanse certainly bowed to a kind of quirky traditionalism by building a par 4 with a native stone wall sitting just beyond the range of a three wood, and creating a green that is bordered at its back edge by another wall.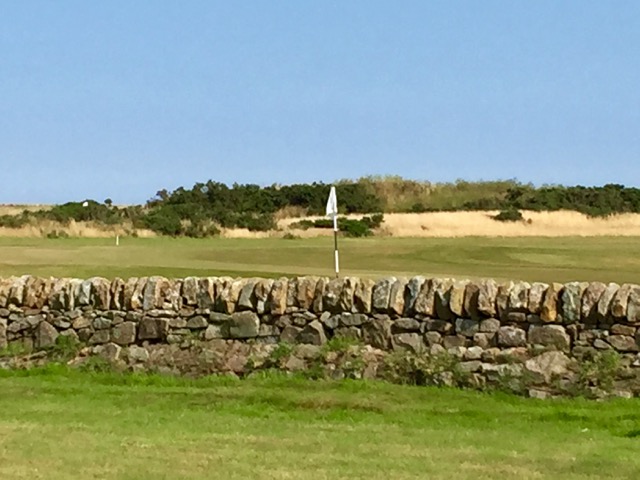 Gil Hanse's Craigshead Links might be 100 years more modern than Balcomie, but it still shows flourishes of tradition, including a wall behind a par 3 green.
For those seeking a more permanent vacation in Crail, cottages in the postcard perfect seacoast fishing village start around $250,000 US.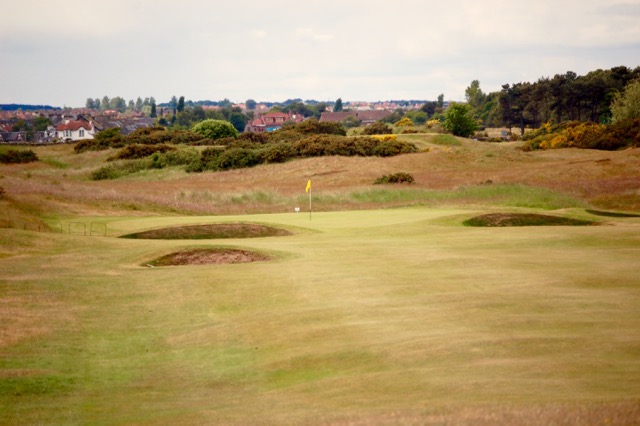 Besides a "free" eight rounds per year on the Crail courses, Overseas members receive deeply discounted green fees at other local courses, including the fine Lundin Links.
Comment
Be the first to comment