I have been reading lately about many golf courses that are being threatened with development. This is personal to me in that the golf course where I learned to play the game in New Jersey was plowed over to make way for the corporate headquarters of a cookie company. Many of the troubled golf courses today are inside the boundaries of planned golf communities, and the new owners of the clubs want to add more houses where fairways and greens now stand.
If you are looking for a home in a golf community, you are right to wonder about the viability of golf clubs inside the gates. To ease some of your anxieties, there are a number of questions you should ask the Realtor you are working with, the real estate agency on the golf community's site, or me if you would like some unbiased assistance. [Click here to contact me.]
History of Assessments
Assessments are those annoying, and sometimes large, payments club members are asked to make when an unforeseen event occurs that cannot be fully covered, or covered at all, by insurance. Clubhouses sometimes burn down. An exotic fungus chews away at greens and fairways. A guest of a member goes off a cart path into a ditch because of an alleged faulty golf cart and sues the club. A hurricane blasts into the community head on, or a mudslide wipes out a few holes of the golf course. Ask about the history of assessments at the golf community club you are looking at. If there have been none or just the odd one or two, you may learn that the club had more than adequate reserves.
The Club's Reserves
Call it a rainy day fund if you'd like. This is a pool of money that is built up over time by directing a small amount of members' dues payments to the fund. If the reserves are high enough to cover virtually any contingency, you shouldn't have to worry about future assessments.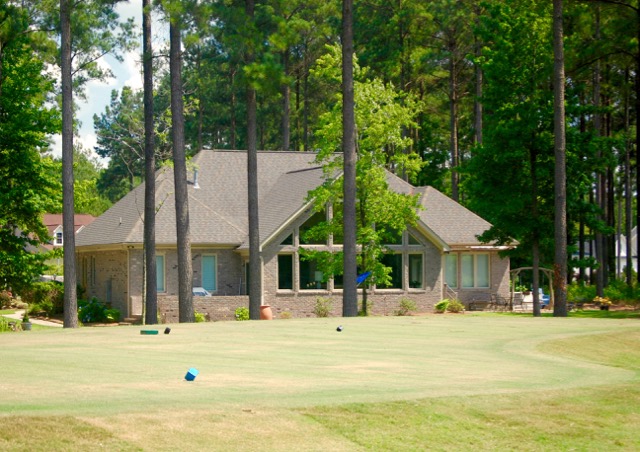 The reserve fund for Cypress Landing's golf club in Chocowinity, NC, amounts to more than 10% of the club's annual budget.
Who Owns the Golf Course?
There is a direct correlation between the quality and health of the golf community's course and its real estate values. A developer who has sold out all or most of the properties in his community, but retains ownership of the golf course, may not care who is the next owner of the country club. All things equal, the most stable owners of the golf club are residents of the community because of their vested interest in keeping the club at the highest quality to protect their real estate investments. To encourage sales of properties in a new development, many developers promised property owners the right of first refusal to purchase the country club at a pre-ordained price when the community was mostly sold out. In other cases, the developer takes over the club and either runs it, hires a management company to run it, or sells it to another party. In any of those cases, a prospective member should ask some tough questions about plans for the golf course and about the management track record of the owners.
Interview the Board of Directors
A golf community country club run by its members is no guarantee it is run well, although we are hard pressed to find examples in which members mucked it up badly. However, members of a board may argue about investments for the golf course and clubhouse, and those disagreements can spill over into operations. Some board members, used to telling people what to do during their business careers, instinctively think they can run a golf club. That is a mistake. If you are serious about buying into a golf community and want to know how the country club is run, ask to speak with a member of the Board of Directors or, better yet, ask to sit in on a meeting. Most Boards invite their members to all their meetings, and they should be totally fine with inviting a prospective member.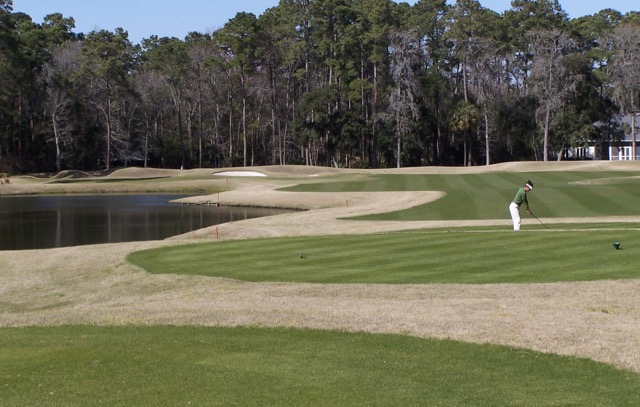 Members of the six golf courses at The Landings outside Savannah, GA, not only own the golf clubs but also the on-site real estate agency and every other aspect of the community.
Check the percentages of residents who are members
It is true that roughly 50 percent of people who live inside the gates of golf communities do not play golf; and not all of them sign up for social memberships. But it stands to reason that the higher the percentage of residents who are members, the more support there will be for the club's operations. (Note: Some communities insist that anyone who purchases property must join the country club, an obligation that is too binding for many people but which does, in theory, produce the most stable club financially speaking.) In terms of marketing the community to the outside world, an activity that helps prop up real estate values, the perceived quality of the golf course is key. But if the property owners association (POA) comprises mostly non-club-members, it could be tough to develop a coordinated marketing strategy; and that could fray relationships between the parties. When you visit a golf community, ask about how the club and community work together on marketing; if you find that each entity contributes financial and human resources to the effort, you can be confident that relations between club and community are productive.
All in all, the safest golf community club is one owned by its members, with no history of assessments, a deep well of contingency funding, and an understanding among members and non-members alike that the perceived health of the golf club reflects well on the community's real estate and stabilizes property values.